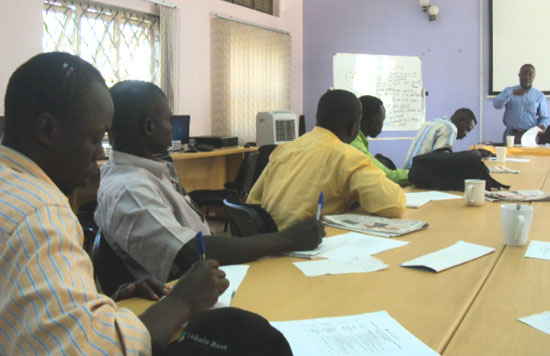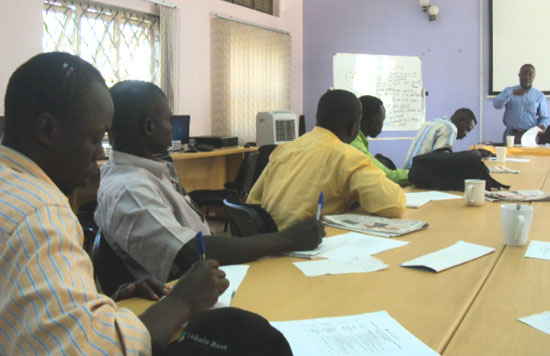 A number of South Sudanese journalists mainly from private media houses convened for a two-week training conference in Kampala, Uganda that began last Monday 13/2/2012 focusing on oil reporting.
Organized by the Norwegian People's Aid, (NPA) a nongovernmental organization, the conference brought together 12 journalists from different media houses to capacitate them with knowledge and experience on oil reporting.
NPA explained that the training is aimed at "equipping the trainees with knowledge and skills in covering oil sector through investigative journalism" involving exposure to related sectors; policies, contracts and field trips into some of the Uganda's oil fields.
However, whether this training is "adequate-enough" to capacitate journalists with adequate knowledge and experiences to comprehensively report on the oil sector is a question to ponder.
The limitations;
"The training is not enough since one will not get detailed information. The oil field in South Sudan is wide, there are several issues/challenges that are connected with the oil sector that need to be tackled as subjects of their own and cannot all together be done in just two weeks; we have security, ignorance, poverty among others," Alfred Taban a Journalist with the Weekly Southern Eye newspaper told Gurtong in an exclusive interview.
"You cannot expect someone to gain knowledge in two weeks, we need a full course that can be done in a year or more," Winnie Jaguru from Sudan Radio Service said.
South Sudan has many daunting challenges marring its development in its many sectors ever since her independence last year, July. For potential media houses to hold the country's leadership accountable and transparent governance remains one of the biggest challenges.
Oil is the South Sudan's top revenue earner, providing at least 98%. The country had been exploring and exporting its oil through Sudan's facilities. However, last month the two countries; Sudan, South Sudan went into an oil row that made South Sudan shut its oil production in order to independently manage her oil resources.