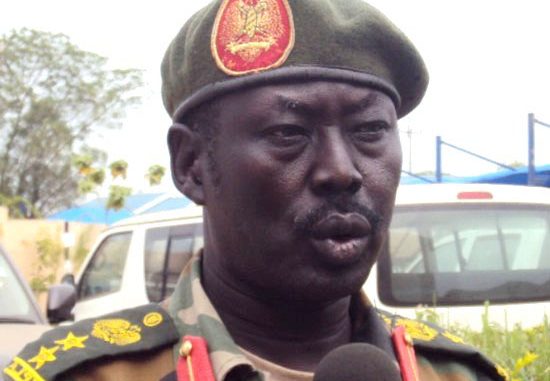 The Sudan People's Liberation Army (SPLA) has completed the deployment of 10, 000 of it's forces in Jonglei State to carry out civil disarmament.
In the recent weeks, the Governor of Jonglei State, Hon. Kuol Manyang Juuk has been urging the civil population to cooperate with the army during the massive disarmament exercise which was scheduled for this week.
Speaking to Gurtong at the SPLA headquarters in Juba, the SPLA spokesperson, Philip Aguer Panyang disclosed that, disarming the large civil population in Jonglei State will bring peace among the local communities since possession of small arms is a major threat to the population.
"We have deployed this number of SPLA forces in Jonglei State to make sure that all civilians are free from illegal firearms used to fuel intertribal conflicts based on cattle raids," Aguer said.
"The forces will carry out thorough disarmament for two weeks in all Counties across Jonglei State in order to restore peace to the people," he said.
Jonglei State is one of the leading States in South Sudan in inter communal fights since the country gained her independent on 9th July 2011 with poor road infrastructure for the police force to quell the conflicts.
Thousands of people mostly innocent women, children and old people have been killed while more than 100,000 have been displaced.
Maintaining security in South Sudan is one of the major challenges facing the new fledgling nation while the government attempts to prevent more deaths through the disarmament exercise.