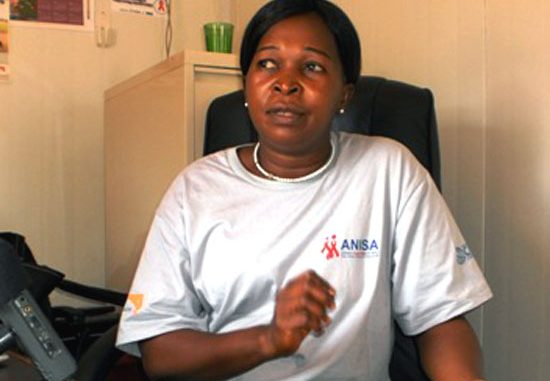 The South Sudan HIV/AIDS Commission Director in Western Equatoria State (WES), Jane Pia Bangbe says lack of funds is hampering her State's efforts to stop the spread of HIV and treat those already living with the virus.
A recent survey indicates that 8,000 people in WES are currently living with HIV, the virus that causes AIDS.
Bangbe says that the number could rise unless the State received funds to intensify campaigns against the spread of the disease.
Bangbe is calling on donor organizations to -as she put it- come to the rescue of Western Equatoria State.
"There are no services at the other side of the border, like DR Congo and Central Africa; we need services to be there and we need donors to heed to our cry, since this is a new nation, many people are going to die from HIV/AIDS. I'm appealing to our government and donors for services and more resources," she decried.
In addition, the State requires money to train those involved in the fight against HIV and AIDS as well as open Voluntary Counselling and Testing centres in the State.
The Global Fund and Multi-Donor Trust Funds used to finance HIV/AIDS activities in South Sudan. However, last year the Global Fund suspended its support to the country due to insufficient funds to do so.
The Director says the government of South Sudan is currently funding some of the activities aimed at fighting the disease.
"The government of South Sudan has agreed to dedicate 27,721,092 SSP to the HIV activities generally to the 10 States of South Sudan," she said.
The funding for treatment and others services always comes from Global Fund that was cut last year. And the other source was from the Multi Donor Trust Fund in which most of the people living with HIV were sub contracted but it expired in December 2011
Bangbe says the United States Agency for International Development (USAID) is expected to support the anti-HIV and AIDS campaign in Western Equatoria. USAID is expected to channel its support through the HIV/AIDS Alliance.
The Alliance, a consortium of NGOs involved in anti-HIV/AIDS activities aims to prevent the spread of the disease among the youth.
Director Bangbe says her State will use any money it receives to provide care and support to people living with the virus as well as fund community based organizations to campaign against the spread of the disease. The money will also fund the production and distribution of updated materials on HIV and AIDS.
South Sudan faces an uphill task in preventing the spread of HIV/AIDS especially given the country's low literacy rates.