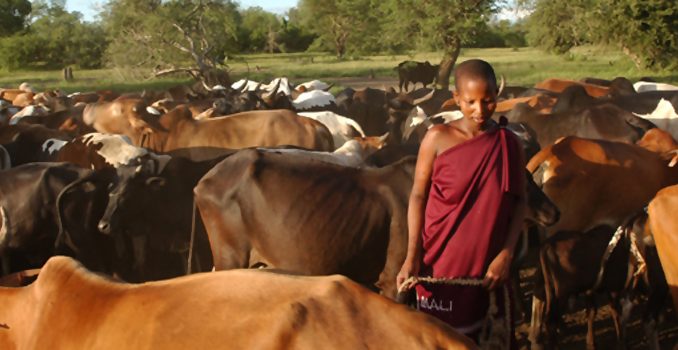 European Union and Food and Agriculture Organization of the United Nations have handed over a key recovery project that has built the base – infrastructure and personnel – necessary for agriculture and livestock industries to take off.
The project — Sudan Productive Capacity Recovery Programme –prepared in 2004 and 2005, was meant to provide services, a peace dividend previously missing, so the people would know that a state existed.
"It was agreed that let's create this capacity so that government is not perceived to deliver services, but is actually seen delivering services,"
Massimiliano Pedretti, Programme Manager at the EU Delegation
said. "The project has built the base, but for continuity the government must take over."
Under the physical recovery, 5 state ministries of Agriculture headquarters and 14 County Agriculture Department headquarters, complete with generators and VSAT, were built. The project also procured some 20 vehicles and 28 motorbikes.
"The project will ensure that production grows and products reach the market," said Dr. Makuei Malual Kaang, Undersecretary, Ministry of Animal Resources and Fisheries.
According to a report from the Office of Evaluation, FAO, the improved condition of the offices is boosting the quality of work and the commitment of government and staff members. "The means of transport are highly appreciated even though a dire need remains."
The project developed vital rural productive services, such as rural advisory and extension services, animal health, marketing systems and rural business support. The project put staffs in states where they didn't exist shortly after the peace agreement. It trained 1055 government staffs and 13,520 non state actors, and trained and equipped with bicycles some 200 Community Animal Health Workers who were provided with solar fridges. It established some 394 farmer field schools to do commercial enterprises and ensure agriculture sustainability.
"Smallholder groups have created knowledge that didn't exist before and have demonstrated utilization of improved technologies introduced by the project, such as improved fish processing and preservation, and vegetable production, but all these investments need to be maintained and kept functional," Pedretti said. "There is political will to keep the machinery running, but the budget is inadequate."
South Sudan suffers acute food shortages; more than half the food is imported, yet it has some of Africa's most fertile lands. The country's funding to the sector is 2.1 percent of the budget, but officials acknowledge that the country's prospects for prosperity lie with this industry.
"South Sudan has enormous potential in agriculture, livestock and fisheries development," Dr. Sue Lautze, Head of Office, FAO South Sudan, said. "We're currently working with the government and other stakeholders to develop its Country Programming Framework (CPF), which will guide all interventions in South Sudan as the country waits to become a full member state of FAO."
South Sudan is due to become a member state of FAO next year.