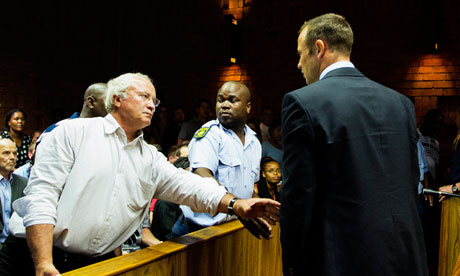 This article was last updated on April 16, 2022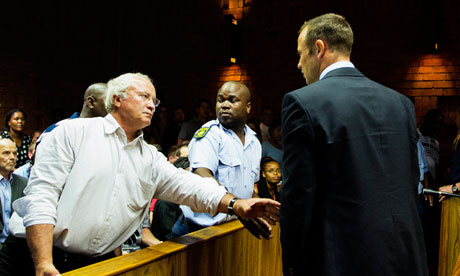 Father of Oscar Pistorius accuses the ANC government for defaming his son and forcing him to carry around a weapon for safety purposes. The ANC in return say they want nothing to do with the Paralympics star or his family.
"Some of the guns are for hunting and some are for protection, the handguns. It speaks to the ANC government, look at white crime levels, why protection is so poor in this country; it's an aspect of our society," he said.
On the other hand, ANC spokesman Ismael Mnisi says he have had no contact with anyone from the Pistorius family.
"If he did say this, it is unfortunate. We first heard about this in the media, and since then nobody from the family has approached us," said Mnisi. "It is unfortunate that the father made such a statement, justifying the crime and then shifting the blame to the ANC and the government."
Democratic Alliance spokesman Mmusi Maimane seemed reluctant to comment about the Pistorius case directly.
"The judicial process must take its course. None of these comments will help with the justice process. Murder in [South Africa] is very high to try and link the two concepts of crime and the ruling government is not helpful," he said.
You can publish this article on your website as long as you provide a link back to this page.