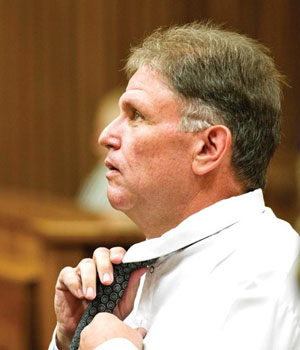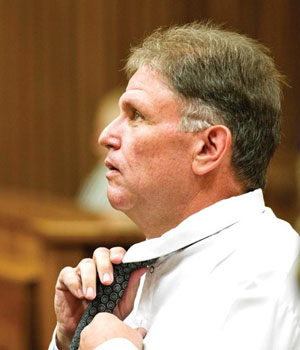 The High Court in Pretoria was informed that Kotze, also known as Modimolle monster, will not be able to afford an extended trial. The judge was told that Kotze is in a financial crunch and cannot afford the experience lawyers if the proceedings are extended any further.
"Accused one will be in a position where he becomes [financially] drained," Piet Greyling, for Johan Kotze, informed the court.
The State has requested the court to reopen Kotze's case while Greyling insisted that the State made an educated decision when it could not convince clinical psychologist Dirk Coetzee to appear in court. Coetzee assessed Kotze at Weskoppies psychiatric hospital in Pretoria before closing its case.
However, prosecutor Retha Meintjes informed the court that the State has found solid evidence regarding Kotze's criminal accountability and wants to reopen the case. Earlier, clinical psychologist Tertia Spangenberg testified in the court that she does not consider Kotze accountable for his actions because he dissociated during the attack.
Kotzé is accused of mutilating and orchestrating the gang-rape of his then wife and murdering his stepson Conrad, 19. At the time Bonnette was still married to Kotzé, but lived in her own flat.
Kotze co-accused Sithole told the court: "Kotzé told us: My wife does not get enough from me and I want you three to sleep with her."