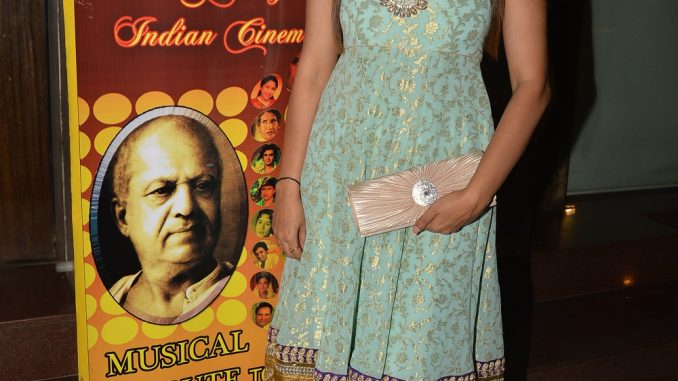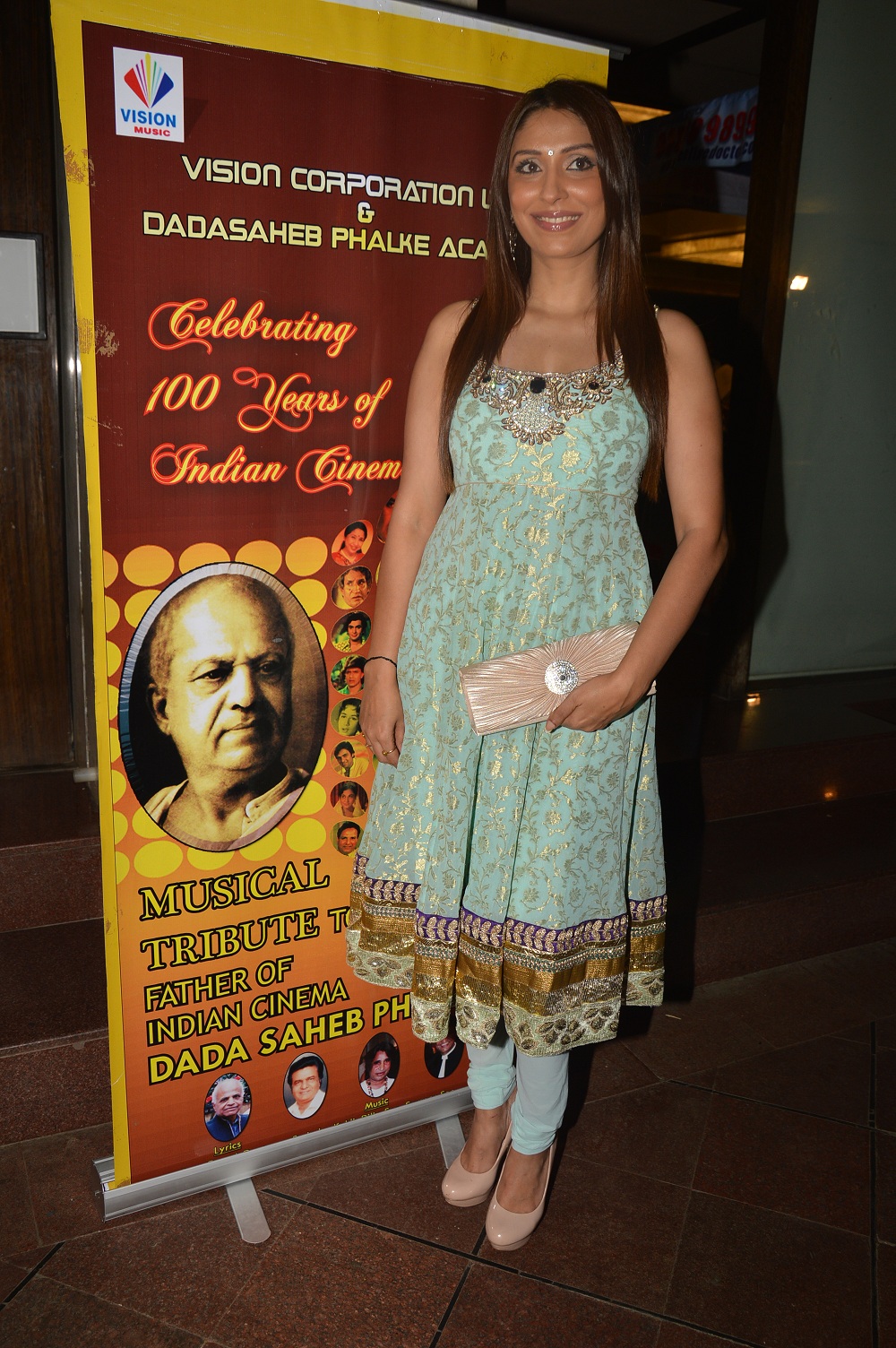 We spotted Model/Vj/Actress Pooja Misrra in a stunning mint green and muted gold payal singhal ensemble at the Dadasaheb Phalke awards Press conference and wondered that she was way too young to receive an award at this award ceremony.
As though reading our thoughts Pooja quickly informed us that "Its my pleasure to be associated with the prestigious Dadasaheb Phalke Awards.I an honoured that i have been called to present a trophy at an award ceremony hallmarked by the father of the film industry."
With Pooja's film releases lined up from June ,we wont be surprised that the graceful damsel will soon recieve this prestigious award too! Pooja is currently doing three bollywood movies 'Hum baaja baja denge' slotted for release in June, then there is 'All out' which goes on the floor from August, she also has 'The city that never sleeps' with hollywood star Jeremy Williams.