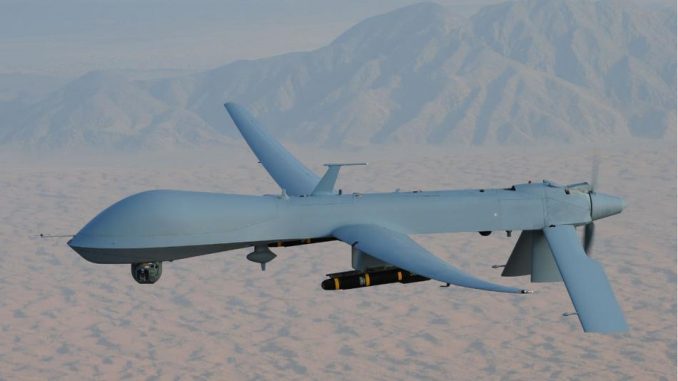 A US drone reportedly crashed off the coast of Somalia on Monday. Allegedly, al-Shabab insurgents have claimed the responsibility of gunning it down while the Pentagon seems reluctant to state the reason behind this crash.

"During the course of a routine surveillance mission along the coast of Somalia on May 27, a military remotely piloted aircraft crashed in a remote area near the shoreline of Mogadishu," a defense spokesman told POLITICO on Tuesday.

The Al Qaeda-affiliated militant group has been uploading several pictures on social media showing the destroyed drone. One of such pictures has a caption that reads: "This one will no longer be able to spy on Muslims again. So much for the empty rhetoric on the drone program!"

According to Lower Shabelle region governor Abdikadir Mohamed Nur, the al-Shabab rebels are behind the entire episode. He said it is highly suspected that the drone was shot down by these insurgents over the town of Bulamareer. Reports from local residents indicate that militants forced them to maintain a safe distance from the crash site.

The incident came in the wake of President Barack Obama's speech in which he talked about the importance of accurate targets with lethal drone strikes. The drone strike program has become highly controversial as people from around the world have begun to question its legal stature. Nevertheless, Obama has established that drone programs are highly vital in the war against terrorism.