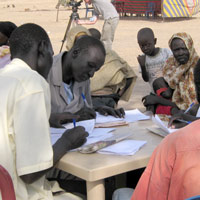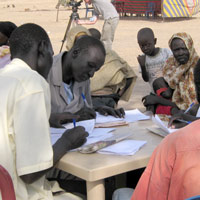 The Government has commended South Sudan for the peaceful conduct of a cessation referendum in the south last week.
A statement from the Foreign Affairs Ministry lauded the Sudan for the "transparent conduct of the referendum process."
It acknowledged that: "With the entire process officially declared free and fair by the South Sudan Referendum Commission and all observers, the government and the people of Kenya wish to extend warm congratulations to the people of Southern Sudan for turning out in large numbers and conducting themselves in a peaceful and exemplary manner during the six day voting."
The one-week vote ended last Saturday and was declared legitimate after passing the 60 percent voter turnout needed.
"The government also applauds the South Sudan Referendum Commission, the South Sudan Referendum Bureau the SPLM and the National Congress Party as well as the Government of National Unity and the Government of Southern Sudan for successfully steering the just concluded referendum to its successful conclusion," said the statement.
Initial reports from the Diaspora and South Sudan indicate that the Sudanese from the South overwhelmingly voted for separation.
Kenya further congratulated the leadership of the National Congress Party and the National Government in Khartoum for their commitment and support to the Comprehensive Peace Agreement (CPA) since its inception.
"In this regard, the Government urges the National Congress Party to continue in the same spirit of dialogue with the SPLM in order to resolve the outstanding as well as the post-referendum issues, which are equally important."
The government reiterated that the successful conclusion of the referendum is insufficient to guarantee overall peace in the Sudan, particularly between the North and the South.
"In as much as the plebiscite marked the high point in the implementation of the CPA, there are few but weighty issues that remain outstanding and which must be addressed fully within the interim period ending July 9, 2011," added the statement.
Kenya encouraged the two parties to maintain high level contacts and implement the Framework Document signed in Khartoum on November 13, 2010, which spelt out the road map for the pending and post-referendum issues.
Kenya will continue to advocate for the full implementation of all the remaining aspects of the CPA and to work closely with and support both the North and the South in this endeavour.