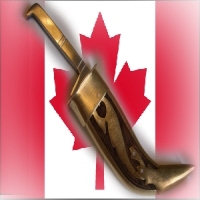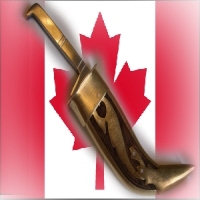 This past Tuesday, representatives of the World Sikh Organization were invited to address a legislative committee at Quebec's national assembly about Bill 94, the proposed law on the reasonable accommodation of the religious and cultural practices of minorities in the Quebec civil service and society in general. In what anybody could only consider as ironic, the group arrived at the legislature only to be denied entry. Obviously the reasonable accommodation of the religious and cultural practices of minorities still needs some work.
As the story goes, the four men from Toronto, Ottawa and Montreal did contact the National Assembly security to inquire if their religious ceremonial daggers would present a problem but received conflicting responses. They decided to come anyway.
Upon arrival Tuesday morning, guards told them they would have to remove their kirpans which would be stored in a safe place. It is forbidden to remove the kirpan in the Sikh religion which is kept against the skin under clothing. The four men refused to do so and were subsequently denied entry.
The chair of the legislative committee, Parti Québécois assembly member Bernard Drainville, was quoted as saying, "This decision was taken by the security services, solely for security reasons."
According to the CBC, both the Canadian Parliament in Ottawa and the Supreme Court of Canada allow kirpans. In Ontario, the Liberal MP for Mississauga-Brampton South MP, Navdeep Bains, is a Sikh and he has been wearing his kirpan in Commons since 2004.
Certainly there is a joke to be had out of all of this. Balpreet Singh, one of the four denied entry was reported to have said, "Unfortunately, we weren't allowed to enter because we wear the kirpan, which is a bit ironic because we were here to speak upon the issue of accommodation and we weren't accommodated."
The Montreal Gazette of January 21/2011 in an article entitled "
A shameful violation of religious freedom
" wonders out loud "what the powers who be in Quebec City were thinking". The paper's conclusion points to xenophobia and intolerance but which is even more bizarre, that conclusion also speculates on the political machinations of both the Bloc and the Parti Quebecois in raising sympathies for their sovereignist agenda.
Witness the jaw-dropping statement by the PQ's Louise Beaudoin in the aftermath of the kirpan kerfuffle: "Multiculturalism may be a Canadian value. But it is not a Quebec one."
In the commentary entitled "
This is tolerance?
" by Joseph Aspler Kirkland (Montreal Gazette – Jan 21/2011), the author talks of this quote from Louise Beaudoin as representative of a longing for an old Quebec: 100-per-cent white, francophone, and preferably Catholic. This certainly isn't a politic of tolerance.
"Religious freedom exists but there are other values," said Louise Beaudoin, the PQ's designated critic for secularism. "For instance, multiculturalism is not a Quebec value. It may be a Canadian one but it is not a Quebec one."
Excuse me? The Globe and Mail goes how to explain a fundamental difference between Quebec and the rest of Canada. The English side of Canada doesn't think too much about accommodation. Foreigners are brought into the fold; they become part of Canada. Quebec takes a stance of protecting itself, its history, its language and its institutions. Therein lies the rub. What may be self-protection comes across as intolerance.
I was amused to read the Globe's statement, "That there exists such a position as secularism critic boggles an English-Canadian mind. "
This seems to be a complicated issue. Stay tuned; more to come.
Click
HERE
to read more from William Belle.