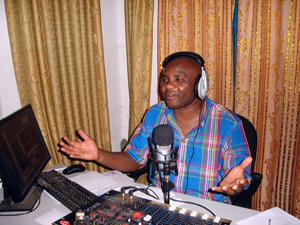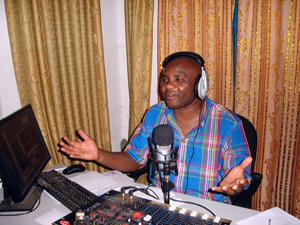 Rumbek-based Good News Radio yesterday marked its first anniversary at its headquarters in the Lakes State capital.
The station's director Father Don Bosco Ochieng underscored the importance of the radio station to the communities.
"Through collaboration with the different sections like the Justice and Peace Department we have been able to broadcast civic education programs besides transmitting religious, health, education and reconciliation programs", he said.
He however, said inadequate funding and lack of skilled manpower were the biggest challenges to the growth of the station.
"The frequent power shortages have also greatly affected our operations hence the few hours of broadcasting", said Father Ochieng.
The Vicar General of Rumbek Diocese Father Andrea Osman Okello who spoke on behalf of the Bishop of Rumbek commended the staff for their exemplary work.
He added that the Rumbek- based station together with the Tonj – based Don Bosco Radio have been instrumental in enlightening the citizenry on political developments in South Sudan through their civic education programs.
Good News Radio 89 FM is one of the nine community-based diocesan radio stations that constitute the Sudan Catholic Radio Network (SCRN), a communication initiative spearheaded by the Comboni family in memory of the canonisation of their founder St Daniel Comboni, in collaboration with the Sudan Catholic Bishops Conference (SCBC).
With the aim of reaching out to the people in Sudan with messages that build peace through reconciliation and healing of trauma, the radio stations are guided by the vision of a reconciled society, built on human and spiritual values, rooted in justice and honesty.
Good News Radio broadcasts for about nine hours daily and covers a radius of up to 150 kilometres radius which includes most of Lakes State and parts of Warrap and Western Equatoria states.