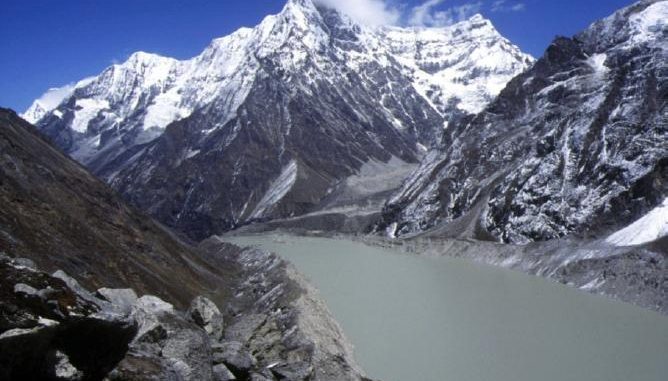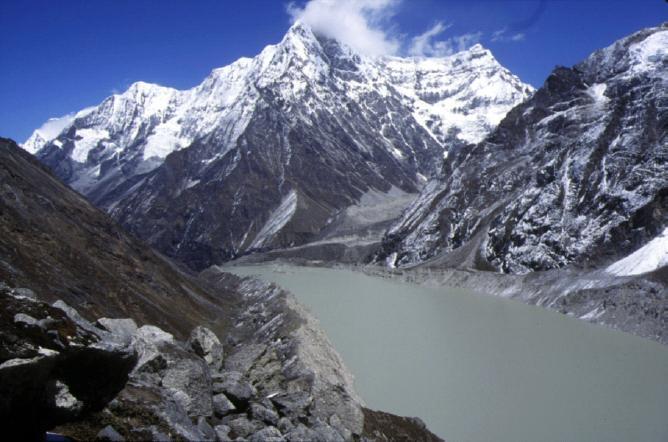 New Delhi: The Ministry of Environment & Forest (MoEF) conducted a survey & found that the glaciers of the Himalayan Range are retreating slowly & steadily. For the planning & management of the water resources the ministry conducted a research & came to know about these shocking facts. Through this survey it is very much clear that the glaciers from which Ganga, Brahmaputra & Indua have originated are drying.
India is having 16,672 glaciers covering an area of 40, 563 sq km. over 2,700 were monitored by the satellite based monitors. Almost 65% of Himalayan glaciers are melting in a very rapid speed in comparison to the year 1955. Among the 2,767 glaciers 2,184 glaciers are retreating. 435 are advancing & 148 glaciers showed no changes to their positions. This kind of study was conducted from the year 2004-05 to 2007-08 regularly to the whole Himalayan Range. Satellite based mapping was done across the glaciated region of the Ganga, Brahmaputra & Indus river basins. In the whole three river basins, 32,392 glaciers were observed which is covering an area of 71,182.08 sq km.
Alton Byer, who is studying the melting of the glaciers due to the global warming, in a documentary screened by the United Nations Development Program (UNDP) on Tuesday. The film pointed out the shrinking glaciers of the Himalayas & the effects the people of that region are suffering from & the climatic changes came in Asia.
The Himalayan glaciers are the source of many natural resources & global resources. They possess the largest amount of snow after the Polar Regions; help to regulate the weather of the north India & gives water to the north Indian rivers.
The scientists also want to take some good actions against this natural disaster. To understand this kind of glaciated problems, the scientists need to do more rigorous study which can help them. But the crux of the story is that, the alarming moment for the nation & the whole world is ringing. Being human beings we use all the lavish products to keep ourselves in luxury, but at the same time we don't think that, these lavish products going to harm ourselves. It's a long term process, so we should come with some new & preventing ideas which can save our mother earth.
Article viewed at: Oye! Times at www.oyetimes.com