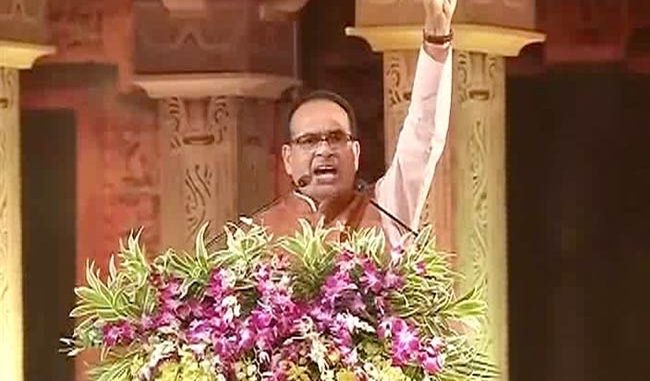 After his party re-claimed two key positions in the the Shahdol Parliament seat and the Nepanagar Assembly, Chief Minister of Madhya Pradesh Shivraj Singh Chouhan credited Prime Minister Narendra Modi and his policies at the centre for the victory. The BJP retained both seats in the by-election that fell vacant because the sitting lawmakers of its party had died.
Mr Chouhan mentioned in his celebratory remarks that "I want to congratulate the PM and his policies. I have seen how people support us… It shows that the government is working in the right direction." BJP's Mr Chouhan enjoys a huge majority in the Madhya Pradesh assembly as his party won 27 of the state's 29 Lok Sabha seats in 2014.
The by-elections in four parliament and 10 assembly seats in six states are the first polls that took place since Prime Minister Modi's sudden abolishment of 500 and 1000 rupee notes in an attempt to eliminate corruption and black or untaxed money. According to BJP's senior union minister Ananth Kumar, the party's win in the by-elections in Madhya Pradesh and in Assam are proof that the people are in complete support for the notes ban. Meanwhile, BJP parliamentarians passed a resolution today supporting the PM's "daring initiative," adding that it is confident that those waiting in long lines at banks and ATMs for rationed new currency, are "queuing for a new India."


Loading ...