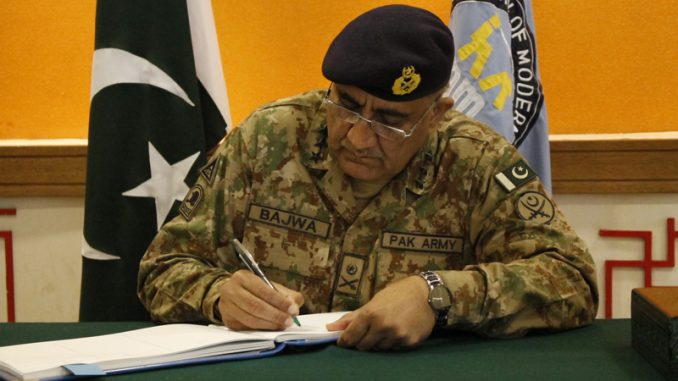 The Prime Minister of Pakistan, Mian Muhammad Nawaz Sharif, announced on Saturday that Lieutenant General Qamar Javed Bajwa would replace the outgoing army chief, Gen. Raheel Sharif, who had become immensely popular for improving security and driving back Islamist militant groups. Being one of the most influential person in country, the Army Chiefs in the past have also ruled the country for about half of its 69-year history since independence and continue to enjoy extensive powers even under civilian administrations.
Taking charge of the world's sixth-largest army by troop numbers, Gen. Bajwa will be formally handed over the control on Tuesday, when the outgoing army chief General Sharif is set to retire. Another senior officer of the army, Lieutenant General Zubair Hayat, has been appointed chairman of the Joint Chiefs of Staff committee at the same time. The Prime Minister's Office mentioned in a formal announcement that "on the advice of Pakistani Prime Minister Muhammad Nawaz Sharif, President Mamnoon Hussain has approved the promotion of Lieutenant General Zubair Mehmood Hayat and Lieutenant General Qamar Javed Bajwa."
In addition to control the security of the country, the Pakistani army also runs a vast business empire and often dictates key areas of Pakistan's foreign policy, including relations with historic foe India and its war-torn western neighbour Afghanistan. The outgoing army chief, 60-year-old General Sharif, has now become the first army chief to step down from the position timely, without seeking an extension, in over 20 years.


Loading ...