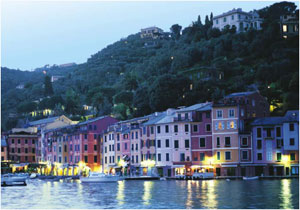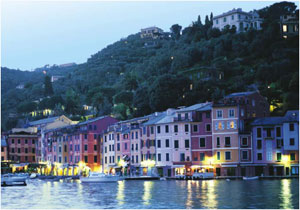 The Environment and Forests Ministry of India on Friday, has rejected the environment clearance sought by the Lavasa Corporation for the first phase of its private hill station project. The area has spread over 2000 hectares in Pune district. The rejection is being made on the grounds that it did not obey with the pre-conditions of plausible action on violation of the 2006 environment notification.
In a three-page order, with 66 pages annexed including the company's letters, the ministry has ruled: "The final decision on the environmental permission cannot be taken till all the pre-conditions are met, including realistic action by the state government of Maharashtra and subject to the final orders of Hon'ble High Court of Bombay as the matter is sub-judice."
The order has also trashed the charge of step-motherly treatment leveled by Lavasa Corporation chairman, Ajit Gulabchand in a letter to the Environment Minister Jayanthi Natarajan on 13 September, contrasting his imminent Rs. 3,000-crore hill city with other projects such as the L&T Park in Kerala, Akashya Sathpathya, Mumbai, AHR, Jalandhar and Bird Airport Hotel in Maharashtra that were permitted to be erected without prior environmental clearance.
"The comparison of Lavasa project with other smaller projects is neither pertinent nor applicable as the projects are totally different and distinguishable," the ministry said, annexing letter of Gulabchand with the order.
It has said that the covering area of the projects cited by him is 3, 2, 1.2 and 0.6 hectares respectively and the built-up area is even less. The Lavasa project is a large construction and expansion site, covering an area of 2000 hectares and located in the hilly topography, which concerned large-scale cutting and filling and change of drainage pattern.
The order emphasized that "the magnitude of infringement and import of environmental degradation (in Lavasa) is spread on larger areas" and as such" pre-conditions of (environmental clearance) are required for such type of project to safeguard the further dilapidation whereas in other cases pre-conditions were not required."
The ministry's new order came in response to the Bombay High Court's directive last month to pass the final order within three weeks on Lavasa's application for regularization of its hill city project.
"As the pre-condition on the credible action on violation of EIA Notification, 2006 has not been fulfill with, the Ministry is unable to issue the environmental clearance to the first phase of Hill City project [2,000 ha] of M/s LCL," the order said.
Article viewed on Oye! Times at www.oyetimes.com