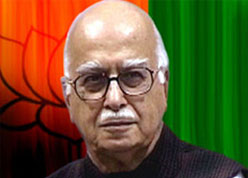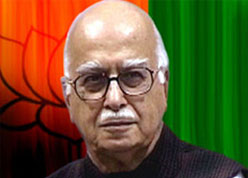 LK Advani the BJP leader who is embroiled in a war of words with Prime Minister Manmohan Singh has hit back with claims that Manmohan Singh is the "weakest PM" heading a government showing symptoms of "terminal decline" after suffering multi-organ failure.
Advani's remarks came as retaliation after Prime Minister Manmohan Singh's two days earlier asked him not to use harsh words against him.
Advani while addressing a press conference said "The Prime Minister has said that we should not use harsh words. What harsh words have I said? The only thing that I have said is that among all the Prime Ministers I have seen since (Jawaharlal) Nehru, Manmohan Singh is the weakest. This is a political comment. Where is the harshness?"
He further added "The Prime Minister claims he is hurt because I called him the weakest Prime Minister in living memory. If calling a spade a spade is improper, I plead guilty. But it is not me, it is the Supreme Court that has observed that the 2G scam could have been avoided and the estimated Rs 1.76 lakh crore loss to the exchequer saved had Mr. Manmohan Singh acted".
Article Viewed on Oye! Times @ www.oyetimes.com