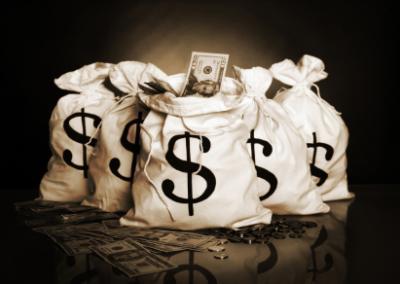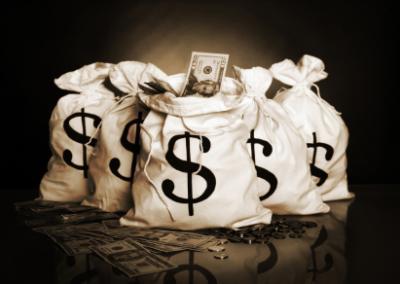 According to police, five million rupees were stolen from a private bank in the Rizvia Society area on Tuesday.
Four armed men entered a private bank, took the guard by surprise and took his weapon away. The robbers stole Rs. 5 million after holding the staff and customers at gunpoint.
In an astonishing never seen before move the robbers even took the surveillance camera footage with them as they flee from the crime scene. However, they returned the repeater gun to the security guards saying it was of no use to them.
Following the incident, police and other investigating agencies reached the spot and started interrogating the staff and the security guard.
SP Noman Siddiqi told media that the bank's washrooms were located next to the strong room on the first floor of the bank.
He said one security guard was deputed at the gate and the other posted on the stairs. However, when the police asked the guards as to why they didn't fire at the suspects, one of them replied that he had kept his cartridges in the cabinet.
SP Siddiqi added "At around 9.16am, the bank staff pressed the button of the alarm connected to a private security company which is supposed to respond to the alarm. They called back at the bank at around 9.33am, when the robbers had gone away with the cash,"
Article Viewed on Oye! Times @ www.oyetimes.com