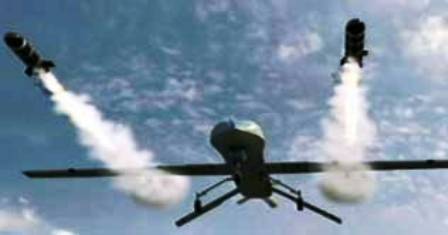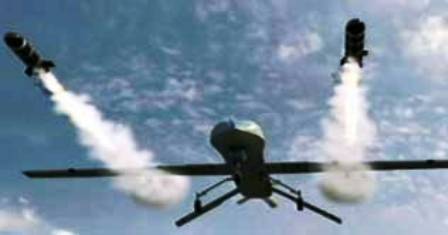 A US drone strike targeted a vehicle in Pakistan's tribal district of South Waziristan on Thursday, killing at least four militants near the Afghan border, Pakistani officials said.
The drones fired four missiles in Azam Warsak, 20 kilometres (13 miles) west of Wana, the main town of South Waziristan's tribal district, where Pakistan launched a ground offensive against Taliban two years ago, the officials said.
"Two militants were also injured in the attack. There are reports that Omar Nazir, brother of (Pakistani) Taliban commander Mullah Nazir is among the dead but we are verifying whether this is true or false," the official added.
Nazir is one of the most powerful militant commanders in the tribal region and is accused of working with the Taliban and al-Qaida to stage attacks against foreign troops in neighboring Afghanistan.
He is believed to have close relations with Pakistani intelligence and agreed to stay neutral when the military invaded South Waziristan in 2009 to fight the Pakistani Taliban, who have focused their attacks against the Pakistani state.
The U.S. has criticized Pakistan for failing to crack down on militants staging attacks in Afghanistan and has stepped up drone attacks in the tribal region to combat them.
"The US drones targeted a vehicle in the Azam Warsak area in South Waziristan and fired four missiles killing four militants," said one of the officials who was not authorised to speak publicly to the media.
Article Viewed on Oye! Times @ www.oyetimes.com