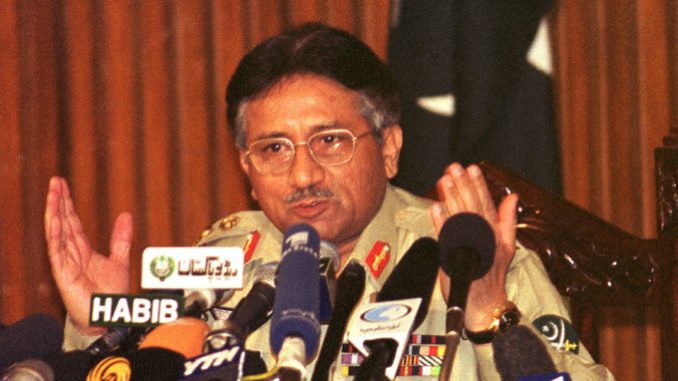 Former Pakistani President Pervez Musharraf and ex-prime minister Shaukat Aziz have been issued arrest warrants by a Pakistani judge in relation to the 2006 killing of Balouch nationalist leader Nawab Akbar Bugti.
The warrants, issued on Friday, come after criticism from the Baluchistan government over the handling of the investigation since Bugti's eldest son sought a murder case against Musharraf and Aziz in Baluchistan's highest court in 2009.
"Today the judicial magistrate in Quetta has issued an arrest warrant for both Musharraf and Shaukat Aziz," Adnan Kasi, a lawyer representing Bugti's elder son Jamil, told the AFP news agency.
Measures will be taken to bring the accused into a Pakistani courtroom once the arrest warrant reaches the federal government, Kasi said.
Musharraf, who is currently trying to make a political comeback, has been living in self-imposed exile in London and Dubai since 2009.
Aziz denies any hand in Bugti's death. He maintains that Bugti died when his mountain hideout collapsed under fire from forces responding to sectarian attacks.
This is not the first time Musharraf is accused of having a hand in the death of a political rival. Earlier this year, another warrant was issued for his arrest over the 2007 assassination of former Prime Minister Benazir Bhutto.
Musharraf was accused of not providing Bhutto with adequate security for her return to run in the nation's parliamentary elections.
Article Viewed on Oye! Times@ www.oyetimes.com