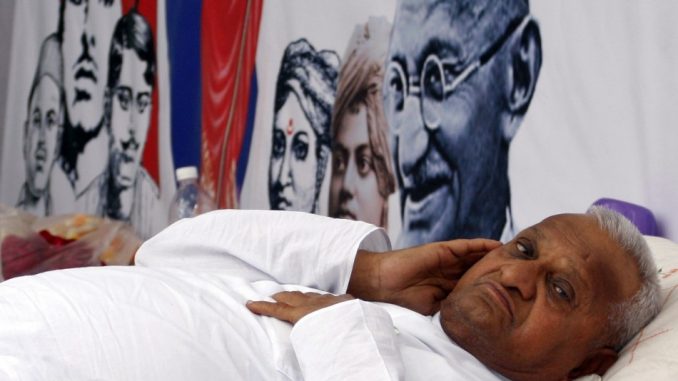 The nonstop stress of meeting people meeting at the village of Ralegan Siddhi has taken its toll on veteran Gandhian and crusader Anna Hazare. In fact, the stress has caused a muscle spasm on his upper back resulting in agonizing backache.
Renowned city-based orthopaedic surgeon, Dr KH Sancheti, visited Hazare on Saturday to conduct a thorough check-up on the anti-graft crusader. Dr Sancheti later told, "Long hours of sitting and meeting people have caused this pain, which has been troubling Anna for the past few days."
He also said Hazare was suffering from swelling on the feet caused by general deficiency of proteins in his diet. He added "The protein deficiency is caused by insufficient diet and lack of proteins in his diet. I have advised him to revamp his diet,"
Dr Sancheti has advised special medicines and 8-days' bed rest for Hazare. He expressed satisfaction about Anna Hazare's health condition.
It might be recollected that Hazare, in his blog, had announced embarking on a vow of silence for health reasons. Dr Sancheti said "While conversing with Anna, I told him that after eight days, he can discontinue his vow of silence also,"
Article Viewed on Oye! Times @ www.oyetimes.com