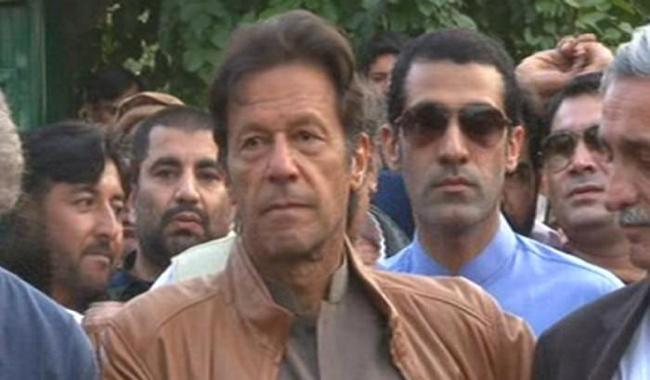 During his tour of Karachi, Pakistan Tehreek-e-Insaf Chairman demanded the federal government to arrest the culprits involved in the Baldia fire incident and try the case in a military court. In his remarks, Khan blamed Pakistan People's Party and Muttahida Quami Movement for the miserable condition of Karachi as he alleged that the port city was being ruled by mafias.
Addressing reports during a press conference at Insaf House, Mr. Khan discussed the situation of Karachi and stressed that the city was being ruled by various mafias whereas PPP and MQM were responsible for its destruction. He pointed out that the city has become a garbage dump and the citizens remained deprived of drinking water. He regretted that the masses have been left at the mercy of tanker mafia while both PPP and MQM did not make any arrangement even for a single gallon of water since 2006.
Khan explained that "in South Korea, people came on the roads against corruption. Similarly, Karachiites should also come on the roads to end corruption. Once Karachi was federal capital, but MQM's ethnic-based politics separated it from the politics of the national scenario." He confessed that "since I remained busy in the movement against rigging in the general elections 2013 and the Panama leaks, I could not give Karachi much time," adding that PTI would contest the next general elections with complete force and energy. He claimed that MQM wants to cut the port city from the country, but PTI would bring it in the main stream of politics.


Loading ...