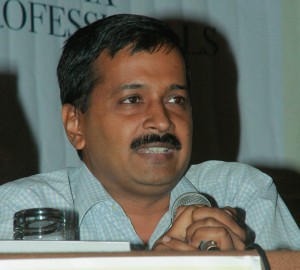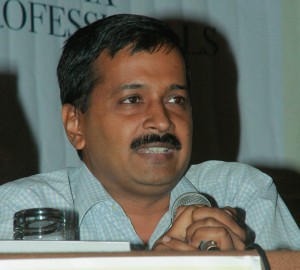 Arvind Kejriwal, on Thursday returned over Rs. 9 lakh in dues to settle the issue of his resignation from the IRS, insisting that he was doing so in protest and it does not mean that he has accepted any mistake.
Kejriwal sent a cheque of Rs. 9, 27,787 along with a letter to Prime Minister, Manmohan Singh, asking him not to "trouble" his six friends, including Magsaysay winner Harish Hande, who had given him an interest-free loan to settle his dues. The 43-year-old protester's decision to settle the dues is seen as a challenge by the Team Anna member to blunt attacks from disbeliever.
Government has claimed that he had violated service bond rules by quitting before completing three years of service after going on a study leave on full pay. However, Kejriwal has stated that he took non-paid leave and quit the service after serving bond conditions.
In his letter to Singh, he has said, "I am surrounded a cheque for Rs. 9, 27,787. This does not mean that I have accepted the mistake. When I don't know what the mistake I committed was, then there is no question of accepting it."
"I am returning the dues in protest. I appeal to you to instruct the Finance Ministry to acknowledge my resignation. Once my resignation is accepted, I preserve my right to approach the court to retrieve the dues," he has written in the four-paged letter.
Maintained that he did not have any investments and he took loans from six of his friends to pay dues, he has told that many people had offered him the money but he did not take it as it may be viewed as "misusing" the anti-corruption movement.
"That is why I took loan from only those people whom I know for years. The whole government apparatus is after Team Anna. I appeal to you with folded hands that your government should not trouble those people who have given me loan," he said.
Kejriwal had taken study leave on full pay for two years from November 1, 2000 after signing a bond that he would return the salary if he resigns or retires or fails to recommence duty within three years of his study leave. He rejoined on November 1, 2002 but took non-paid leave after 18 months.
The government disagreed that taking leave after 18 months was violation of bond conditions, an argument purpose by Kejriwal who claimed that he did not "violate" any bond provisions and resigned from the job after the predetermined three years of rejoining duty following his study leave.
The Office of the Chief Commissioner of Income Tax (CCIT) had on August 5, issued a notice to Kejriwal asking him to pay Rs. 9.27 lakh, which Kejriwal and other Team Anna members had termed as an action of the government's "dirty tricks department" under instructions from political bosses. In his letter, Kejriwal claimed that he did not violate any rules but "your government is asking me to return the salary which I took throughout study leave with interest."
Article viewed on Oye! Time at www.oyetimes.com