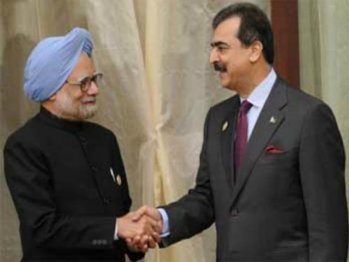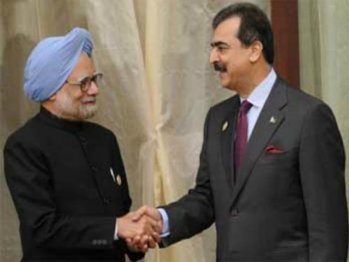 Prime Minister Yusuf Raza Gilani has invited his Indian counterpart Manmohan Singh to visit Pakistan and reinforced this with an emotional appeal, requesting him to visit his birthplace in an area which is now in that country.
"Pakistan's prime minister was very keen that the Indian prime minister should visit Pakistan," Indian Foreign Secretary Ranjan Mathai told reporters here in Addu.
It will be an opportunity to strengthen bilateral relations as well as an opportunity to visit his ancestral place, Gilani told Manmohan Singh, according to Mathai. The dates would be decided by mutual consultations.
Manmohan Singh was born in Gah, a village which is now located in Pakistan's Punjab province.
If Manmohan Singh does visit Pakistan, it will be the first prime ministerial visit from India to that country since 2004 when Atal Bihari Vajpayee went there for the SAARC summit and held bilateral talks that led to the resumption of the dialogue process between the two countries.
Pakistan Prime Minister Yusuf Raza Gilani met with his Indian counterpart Manmohan Singh on the sidelines of the SAARC Summit on Thursday.
According to a statement issued by the Foreign Office, talks will be held between the two countries to address all the disputed issues including Kashmir.
Article Viewed on Oye! Times @ www.oyetimes.com