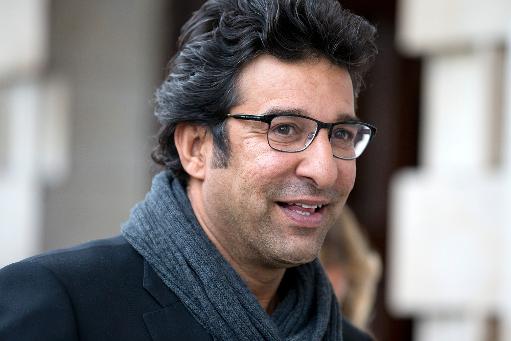 Former Pakistan cricket team captain, Wasim Akram, appeared in court on Tuesday to withdraw a case he had filed almost two years ago for an alleged firing incident on his car in Karachi. Addressing the court, Mr. Akram mentioned that "the case was filed on the basis of a misunderstanding" and explained that "both parties have reached an amicable agreement and I don't want to pursue the matter in court." Thereafter, the court approved Mr. Akram's request to terminate the case.
Earlier, the court issued an arrest warrant for 50-year-old Wasim Akram after he failed to show up at the court to record his statement. Leading Judicial Magistrate-East explained that Mr. Akram had missed 31 court hearings of the case and so for the next hearing date, January 17, he ordered the law enforcement authorities to present the complainant to the court as well. The FIR No 218/15 was registered by Mr. Wasim Akram on August 5, 2015 at the Bahadurabad Police Station against three unidentified men in a case of road rage shooting.
According to the former cricketer, he was shot at on Karachi's Karsaz Road while he was on his way to attend a bowling camp at the National Stadium as he chased a car that had hit his automobile in a routine accident and fled away. Subsequently, the owner of the car was identified as a certain Major (retd) Amirul Rehman, whose personal guard is believed to have fired at Akram. An apology was tendered to the former cricketer, who accepted it but not without demanding the driving and arms license of Major (retd) Amir to be revoked immediately.


Loading ...