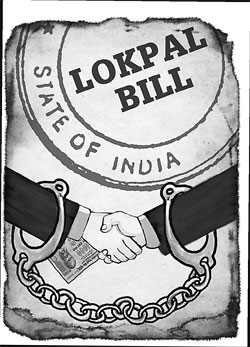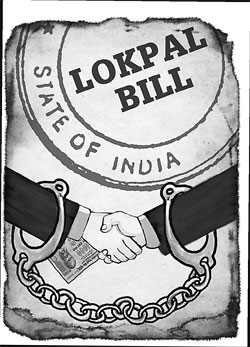 The tapes of proceedings of the parliamentary committee discussing Lokpal Bill have reportedly found their way out into the public domain, triggering sharp concern in the government.
The proceedings of the standing committees are audio taped and those related to Lokpal Bill would have the details of "who said what". Team Anna, which has been vigorously pushing for Lokpal, has also appeared before the panel with its suggestions on the shape of the legislation.
The tapes are usually utilized to prepare transcripts and expected to remain safely in the custody of the Lok Sabha and Rajya Sabha secretariats. The leakage of the tapes is highly irregular and can embarrass members and witnesses if confidential proceedings become public.
The standing committee on law and justice is likely to finalize the bill for parliament's consideration and passing in the winter session that starts on Tuesday.
Just as the panel's crucial work of evaluation of evidence begins, the revelation about the leaks has raised concern. Sources said the apprehension revolves around the comments of some members like RJD chief Lalu Prasad and LJP chief Ram Vilas Paswan which could be used by the civil society in public campaigns to target the Centre if Lokpal bill if it is not to its liking.
Article viewed on Oye! Times @ www.oyetimes.com