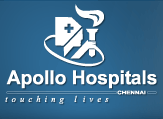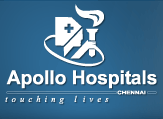 The Apollo Group of Hospitals has announced plans to take the number of its Sugar Clinics to 100 in 90 days with an investment of around Rs. 30 crore.
The company already has around 13 Sugar Clinics, specialty clinics for diabetes management and care. The new ones would mostly be located in the premise of Apollo Hospitals in various parts of the country. Insertion the clinics in the existing hospital premises would give an additional advantage of entrée the services of experts in other forte also, said Sangita Reddy, executive director – operations, Apollo Group of Hospitals.
"We expect the development to 100 clinics in the next 90 days. However, equipment in some of these facilities would be fixing by our equipment supply partners. So, the cash outlay for the clinics would be around Rs. 10 crore," said Sangita Reddy.
She has added that the expertise support for the patients, which it was providing through a 24/7 call centre, was now expanded to mobile applications for operating systems across the mobile handset brands along with offering a adapted webpage for each patient. The mobile application would enable the patient to send the sugar count and blood pressure level readings to the doctor in case if regular monitoring is required.
The technology, which initially comes as part of the Sugar Clinic contribution, would be launched as a disconnect service for patients visiting any general practitioners (GPs) across the country, even outside Apollo Hospitals.
It would offer the technology to patients visiting GPs across the country in the second phase of operations, by early 2012, said Sangita Reddy. The technology was developed by two of the Apollo Group ancillary the health care BPO Apollo Health Street Ltd and healthcare management services firm HealthNet Global.
Speaking about the market probable of the technology, she said, "By 2030, there would be 80 million diabetics in the country, expenditure an average of Rs. 12,000 per annum for treatment. We expect the potential of this technology enabled space, which includes call centre, online patient data recording and SMS service to be the 10 percent of the total market."
Pratap C Reddy, chairman, Apollo Group of Hospitals, said the commencement of Sugar Clinics would be executed rapidly, since the confront of diabetes in India was very high. Every day, around 140 new patients walk in into the existing sugar clinics and the group would look at setting up more clinics in future.
Article viewed on Oye! Times at www.oyetimes.com