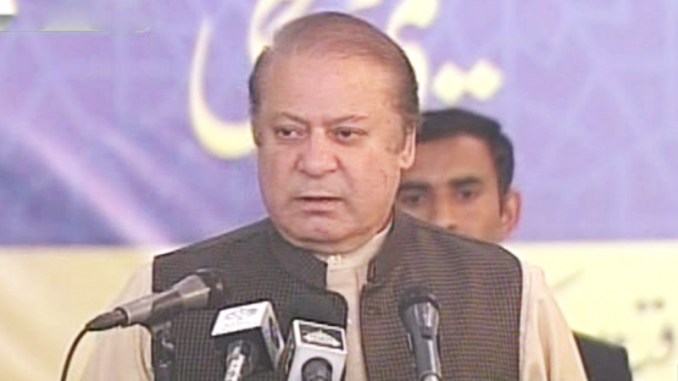 A statement issued by the Prime Minister's Office has confirmed that PM Nawaz Sharif ordered immediate reopening of Pak-Afghan border as a goodwill gesture to Kabul. The statement added that PM Nawaz Sharif hopes that the Afghan government would take measures to address the reasons for which the border was closed.
According to the premier, he is convinced that the border closure for a long time in the backdrop of religious, cultural and historical ties between the two countries would not be in the interest of the people and the economy. Additionally, PM Nawaz stressed that he has always acknowledged and insisted that durable peace in Afghanistan was imperative for peace and security in Pakistan, adding that the government was in talks with Afghanistan regarding the elimination of terrorism from its soil. The statement quoted PM as saying that "Pakistan would continue to collaborate with Afghanistan to eliminate the menace of terrorism from the two countries."
Afghan Ambassador to Pakistan, Omar Zakhilwal, had urged PM Nawaz to order the reopening of the border earlier this month during his speech at the ECO summit. He claimed that "it will be the right message if Your Excellency instructs an immediate opening of our formal trade and transit routes between our two brotherly countries, Pakistan and Afghanistan." Pakistan had decided to close its border crossings with Afghanistan last month after a series of attacks claimed by terrorists based in Afghanistan killed at least 100 people and injured 300 others.


Loading ...