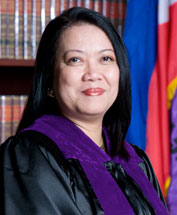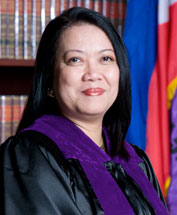 With the increased number of statements revolving in the media concerning voluntary statement by Justice Sereno in the Corona trial, the Supreme Court Associate Justice Maria Lourdes Sereno is under pressure.
The prosecutors of the case want Justice Sereno, who was appointed to the high court by President Benigno Aquino III, to testify voluntarily in the impeachment court regarding the difference of opinion she had in case of the Temporary Restraining Order (TRO) being issued against the implementation of the watch list order on ex-president Ms. Arroyo.
The impeachment court had refused to write to Justice Sereno to testify for the case. However, the prosecution team is putting pressure on her for a voluntary statement which they consider the impeachment court will allow.
Edwin Lacierda released a press statement saying, "The testimony of Justice Sereno would be welcomed. She will testify as to what she wrote in her dissenting opinion and certainly it is part of the whole process of bringing out the truth in that particular decision on the TRO."
He further added, "We hope that the Senate impeachment court will look into the whole idea of the impeachment court as an avenue for the truth to come out, of course subject to their regulations."
Article viewed on Oye! Times at www.oyetimes.com