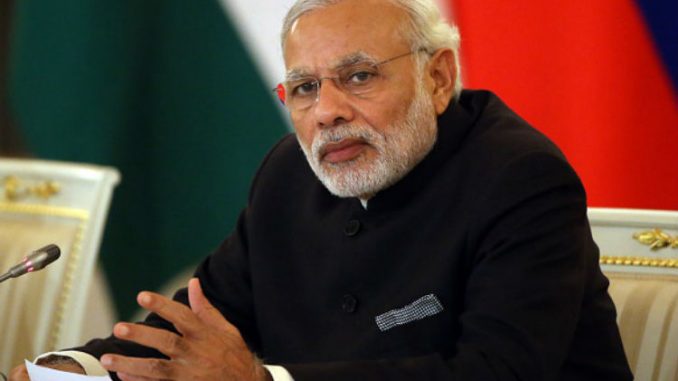 This article was last updated on May 27, 2022
Canada:

Oye! Times readers Get FREE $30 to spend on Amazon, Walmart…
USA:

Oye! Times readers Get FREE $30 to spend on Amazon, Walmart…
Vasundhara Raje has received a huge jolt going into an election year. The Congress party has snatched all the 3 seats from BJP where by-elections were held last month – Ajmer, Alwar and Mandalgarh. In the 2 Lok Sabha seats of Alwar and Ajmer, Congress was leading by huge margins of 1.94 lakhs and 0.8 lakhs respectively. The scale of victory is massive. In Mandalgarh assembly seat which falls in Bhilwara Lok Sabha constiuency, Congress won by over 12,000 votes, which is considered to be a good margin in assembly elections. BJP had won the seat even in 2008 when Congress came to power. Since 1980, in every Lok Sabha by-poll in the state, incumbent party has retained the seat.
BJP has recorded a massive loss of vote share across seats. In Ajmer (-15%), in Alwar (-20%) and Mandalgarh (-23%). Party was not able to even retain the Mandalgarh seat where Congress faced a strong rebel candidate who recorded 20% vote share. This resounding win should make Sachin Pilot happy who worked tirelessly for these polls. However, chances of him being announced as CM candidate over Ashok Gehlot are slim. Gehlot emerged as a key election strategist in Gujarat and he is likely to get the nod.
The results are along expected lines and despite the fact that Raje has been playing the hard Hinduatva card for some time. The state has been a laggard in economic indicators of growth, inflation and fiscal position in the last five years and ranked at the bottom, 15th out of big 16 states, in an analysis carried out by CRISIL.
Source: CEO, Rajasthan Website
5 Key Themes Emerge from These Results
Trend is likely to continue and probability of BJP losing Rajasthan in 2018 is very high
The state goes to polls in Q4 of this year. Rajasthan has a history of throwing out incumbent governments every five years since the last 25 years. These results suggest trend is likely to continue unless something extraordinary happens in favour of Raje.
Rumours have been doing the rounds for quite some time that BJP central leadership is unhappy with her performance. Staring at prospect of loss it has been desirous of making a change at the top, pushing Raje to the centre and replacing her with Om Mathur. But Raje has resisted the moves and she has a strong control over the MLAs. Modi and Shah are not just mindful of loss in state just months before Lok Sabha elections which will send a wrong signal to voters, but also about poor prospects in central elections. BJP won all the 25 seats in Lok Sabha elections 2014 and today's results show it will struggle to retain its performance.
Popularity rating of Modi under pressure?
Modi factor was very strong in Rajasthan. 42% BJP voters in a CSDS post poll survey said that they would not have voted for BJP had Modi not been the PM candidate. The national average was just 27%. Hence the loss also indicates loss in popularity ratings of Modi at least in Rajasthan. These results are in stark contrast to a Pew Survey which showed 88% Indians have a favourable view on Modi on the basis of a mere sample size of less than 3,000.
Modi supporters on twitter even today position this loss as a loss due to Vasundhara. Elections were held for Lok Sabha seats, national issues prevailed on voters minds, national leaders canvassed for candidates, then how come only Raje is to blame. Why didn't voters discard Raje factor and show their trust in Modi? Food for thought! Modi factor couldn't sway the result in favour of BJP at least on these 2 seats.
Would not have voted for BJP had Modi not been the PM candidate (Source: CSDS Survey)
NDA performance in many states has peaked, impossible to repeat the same performance
NDA performance has peaked in many states in 2014, leaving little scope for further growth – UP (73/80), Bihar (31/40), Rajasthan (all 25), Gujarat (all 26), Maharashtra (42/48), MP (27/29) and Chhattisgarh (10/11) – to name a few. The 10 states shown in below graph accounted for 80% of NDA strength. It is likely that there will be some losses, my estimate is 30-50 seats could be lost in these States. Party has to look for compensating these losses from West Bengal, Odisha, Kerala and Tamil Nadu, but it won't be enough. Its foray into North East though spectacular may not help much as there are very few seats up for grabs in central elections.
Source: www.politicalbaba.com
Party likely to face double anti-incumbency in many states
The spectacular performance of BJP after Lok Sabha elections where it won state after state may actually turn out to be a double edged sword for its prospects in 2019. The party is likely to face what is termed as 'double anti-Incumbency'. State governments can't accuse central government of having a partisan attitude. Central government can't accuse states of failing to carry on their development agenda, sitting on funds etc. So no chance of fooling voters through a blame game.
Cracks beginning to appear in NDA
Some of the allies are not very happy with Modi's style of functioning. He is no Vajpayee. Strong arm tactics and BJP's ambition to spread its wings puts it in direct contest with its allies. Shiv Sena which has 18 seats, has already announced it will contest Lok Sabha elections alone. It's impossible for BJP to win all these 18 seats contesting alone. NCP could provide a shoulder, but it would seriously damage BJP's stand on corruption. TDP which has 15 MPs has voiced similar concerns due to lack of support from center and BJP's growing closeness with Jagan's party. Some junior allies like RLSP and HAM in Bihar as per Hindu report also are unhappy. Nitish entry into NDA is likely to spoil the existing seat sharing arrangement.
To conclude, results in Rajasthan though on expected lines, poses larger threat to BJP's bid for power at the center in 2019. It just can't back on TINA factor. Vajpayee lost despite no alternative. It also cannot bank on early elections. Vajpayee's fate in 2004 after calling for early polls would serve as a stern reminder.
'Yeh jo public hai yeh Sab jaanti hai'.
(The article was first published in TheQuint.)
Click HERE to view more.

You can publish this article on your website as long as you provide a link back to this page.
You can publish this article on your website as long as you provide a link back to this page.