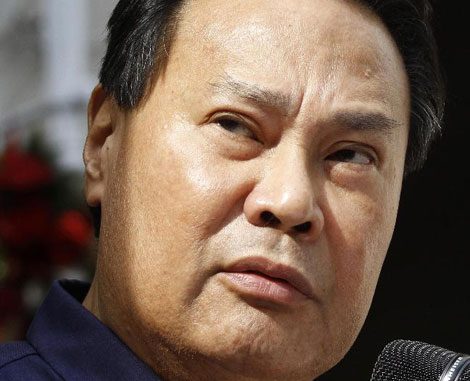 The defense council of the former chief justice Renato Corona has requested to withdraw their application to the impeachment court for summoning several members of the Philippine Centre of Investigative Journalism (PCIJ) on Monday.
The head of the defense council Serafin Cuevas submitted the withdrawal request to the impeachment court at the beginning of the court proceedings for the day and said, "After examination of our position and relevant matters in our possession, we have finally arrived at the conclusion that we may dispense with the testimony [of these witnesses]."
The defense council had submitted a request to the impeachment court in March to subpoena quite a few staff members of PCIJ to the court to record their testimony to help take the case further. They had also submitted a list of things that these staff members were required to bring to the court when they come for their testimony recording. These included SALN statements, other documents mentioned in the SALN and those which support the SALN, reports, letters, and any other documents related to the case alongside the video segments of all the stories mentioned in the media regarding the Corona case.
The same month, PCIJ and the prosecution team had submitted their opposition over the appeal submitted by the defense council.
Article viewed on Oye! Times at www.oyetimes.com