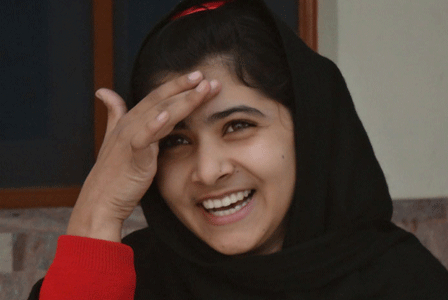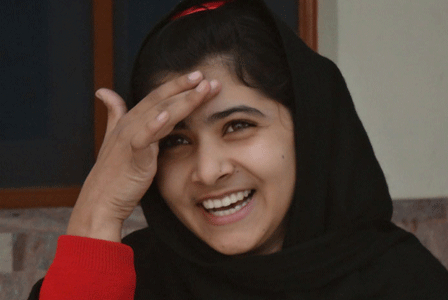 Renowned Pakistani teenager, Malala Yousafzai, might be nominated for the Nobel Peace Prize award. Reportedly, members of Norways' Parliament, Fredy de Ruiter, Gorm Kjernli and Magne Rommetveit, have proposed Malala Yousufzai for the award.
Malala Yousafzai is a Pakistani blogger and a child activist who raised voice against injustice and fought for education for women. Her zeal and bravery was challenged by the brutality of Taliban, who attacked the child and shot her in the head. Malala was rushed into medical care. The incident became famous in international media, making Malala an icon of peace for everyone.
Reportedly, a number of Norwegian MPs suggested that "Malala receive the Nobel Peace Prize 2013 for her courageous fight for girl's right to education, her commitment seemed so threatening to extreme forces that they chose to kill her".
The MPs insist that Malala rightly deserves the Nobel Peace Prize 2013. She is an exemplary figure in the fight against terrorism. These terrorists would take any measures to crush democracy, equality and human rights.
After the incident, Malala was shifted to Britain for special medical care. Her doctors claim that her treatment is an ongoing process. The iconic teenager will again be admitted to hospital for her second surgery, commonly known as titanium cranioplasty.
Malala is receiving medical treatment at Queen Elizabeth Hospital in Birmingham, central England. Hundreds of wartime soldiers have also received treatment at the same facility.