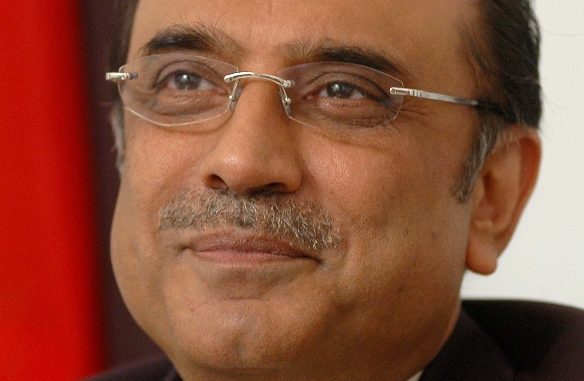 President Asif Ali Zardari will be leaving his political office soon. Senator Wasim Sajjad, counsel of the federation made the announcement on Wednesday, adding that the President will not make use of the President House for any activities related to Pakistan People's Party. Sajjad gave the statement in Lahore High Court.

A five-member bench of the Lahore High Court began hearing of the case pertaining to a case in which the Lahore High Court declared that the President cannot hold dual offices at the same time, hence, he must give up his political office in order to remain a legitimate President. Chief Justice Umar Ata Bandial was hearing the case moved by Munir Ahmad.

Justice Syed Mansoor Ali Shah demanded more clarification on the matter. He asked the counsel to state whether the statement applies only to Islamabad President House or also to the one in Karachi. In response, Sajjad explained that the President House is only located in Islamabad, while all the other facilities are categorized as residential buildings.

Sajjad also added that President Zardari is not the head of the ruling party; instead, Makhdoom Amin Fahim is heading the Pakistan People's Party.

Earlier, making his arguments, Sajjad emphasized that the party which is registered with the Election Commission of Pakistan (ECP) is named Pakistan People's Party Parliamentarians (PPPP and President Zardari is not the head of PPPP. Throughout the hearing, Sajjad and additional attorney general exchanged heated arguments with the petitioner's counsel A K Dogar.