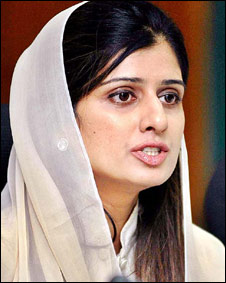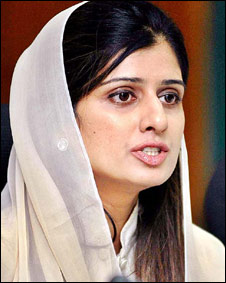 Foreign Minister Hina Rabbani Khar urges India to stop terrorizing Kashmiris. He accused India for spreading violence and butchering innocent people. Khar was addressing the meeting of OIC Contact Group on Jammu and Kashmir in Cairo. She also insisted that India must ascertain early release of political prisoners and revoke the draconian laws.

Khar claimed that Pakistan has taken the initiative to peacefully discuss the Kashmir dispute with India. Resolution of Kashmir dispute is crucial for peace and stability in the region. She declared that Pakistan is focused on finding a solution which is purely in accordance with UN Security Council resolutions.

On the other hand, the Muslim Institute organized a roundtable discussion on the Kashmir issue titled 'What should be the role of international community in peaceful settlement of Kashmir?' Sardar Khalid Ibrahim, senior Kashmiri politician and former ambassador Khalid Mehmood were the speakers.

According to Sardar Khalid Ibrahim, it is unfortunate that the recent turbulence is often associated with militancy or influence from Pakistan. He said one will find hundreds of

slogans of 'Go India, Go' on the walls of buildings and on road surfaces in Srinagar. Even young children are protesting and demanding freedom.

On the other hand, Khalid Mehmood, former ambassador, said that if Pakistan had taken the matter for granted, then even a small part of Kashmir would not have been independent today. He insisted that the state's religion, economy, geography, and cultural ties all indicated that it is a part of Pakistan.