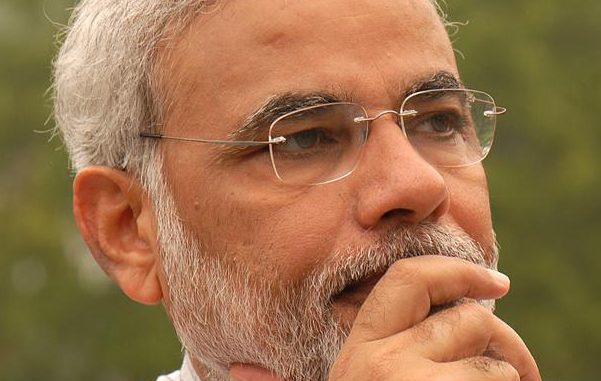 The Chief Minister of Gujarat, Narendra Modi, met with the PM in the Capital instead of appearing at the Kumbh mela. In the afternoon, he is scheduled to address students at Sri Ram College of Commerce (SRCC) who picked him out of other politicians through a poll. Modi seems to be famous particularly among the youth and the SRCC students are extremely excited at a chance to interact with him.

"Modi is a big-shot in politics. Everybody wants a piece of him right now. He's been Chief Minister for three terms. If you look at the Gujarat growth story, it's growing at a tremendous rate. Infrastructure growth has been impressive… He's an excellent economist, a great administrator, a man who stands by his decisions. He's not scared of the consequences," says a student, Palash.

However, Modi will also be facing protests from at least one Leftist student group. Members of the All India Students Federation (AISF) will be demonstrating a protest outside the college. According to Durgesh Tripathi of AISF, it is not appropriate for SRCC to invite Modi who was the chief minister during 2002 Gujarat communal riots.

Furthermore, BJP might announce Narendra Modi as their prime ministerial candidate for 2014 Elections. Modi has full support from Ram Jethmalani, Yashwant Sinha, CP Thakur and Shatrughan Sinha. According to Mukhtar Abbas Naqvi, Modi is among the eight leaders who could become the prime ministerial candidate. On the other hand, workers of Vishwa Hindu Parishad tore apart the posters of Modi at the Kumbh mela in Allahabad.