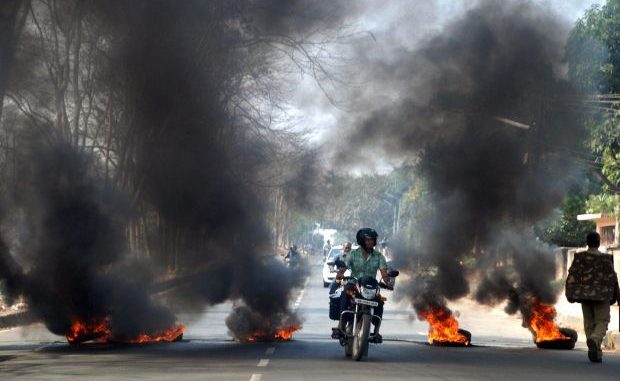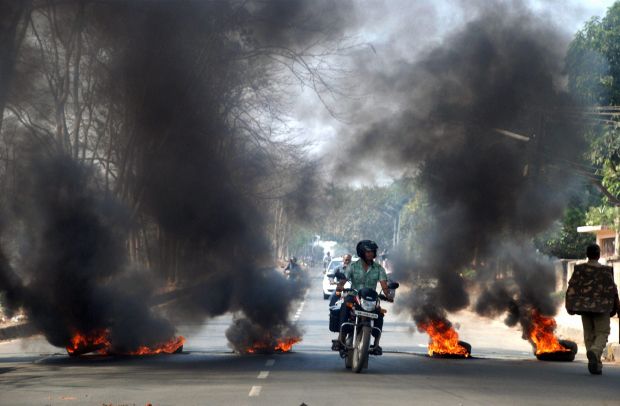 The nationwide strike hitting India's economy with losses up to Rs 26,000 crore kicks into its second day. While union leaders are amazed at the turnout, government is finding it difficult to maintain control over the mob. The unprecedented strike is perhaps aimed at shaking the lousy government officials.

"The strike was unprecedented. Never ever have we witnessed such a general strike. We had never believed the general strike would be so massive and widespread," AITUC General Secretary Gurudas Dasgupta said.

The protesters demand solid measures for containing inflation, steps for employment generation, universal social security and making the minimum wage Rs.10,000 per month along with daily allowance. The strike was called by 11 major trade unions including the ruling Congress' Indian Trade Union Congress (INTUC).

Sanjeeva Reddy, chairperson of the coordination committee for this strike and leader of the Congress-backed Indian National Trade Union Congress, said: "Earlier, even the Congress believed in collective bargaining, supported workers and was listening to the people. Today, it gives more weightage to industrialists and is after investments. This has compelled all of us to come together."

Police has detained over 65 people involved in vandalizing factories in Noida Phase 2 and putting 25 vehicles on fire. Educational institutes and banks in Noida are to remain closed on Thursday. Other affected areas in Noida are sectors 56, 57, 58, 59, 60, 67, 81, 82.

"Additional Commissioner Ajay Shankar Pandey will conduct the inquiry and submit report in next three days. I assured the industrialists that additional police force will be deployed tomorrow and they can run their factories," Meerut Divisional Commissioner, Mritunjay Kumar Naryan said.