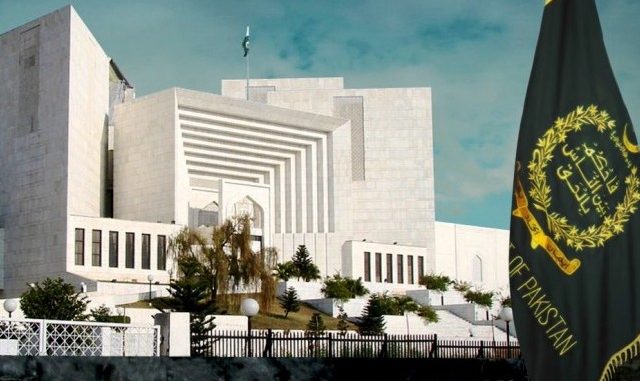 Inspector General Sindh Police Fayyaz Ahmed Leghari was shown a show-cause notice on Tuesday for failing to present the detailed list of Member of Inspection Team (MIT) upon the request of Supreme Court. The apex court was hearing the Karachi law and order case today.

The Supreme Court had instructed Advocate General to hand in the report on provision of security to the business activities and the measures taken against illegal protests in Karachi. IG Sindh was directed to share details about the allegedly involved policemen.

"The SC should be furnished with the details of field postings of those police officials involved in the heinous crimes including section 302 of PPC Qatl-e-Amd (intentional and deliberate murder)", the order said.

According to the five-member bench, headed by Justice Anwar Zaheer Jamali, the report submitted by IG Leghari on proceedings against 423 criminals lacks concrete details about the role of SSP Farrukh Bashir and SSP Pir Farid Jan. The bench claims that a number of police officers are involved in sensitive cases. The apex court ordered IG Leghari to produce a comprehensive report. The court also ordered suspension of 423 allegedly involved personnel of the Sindh police. The court

adjourned the hearing until tomorrow.