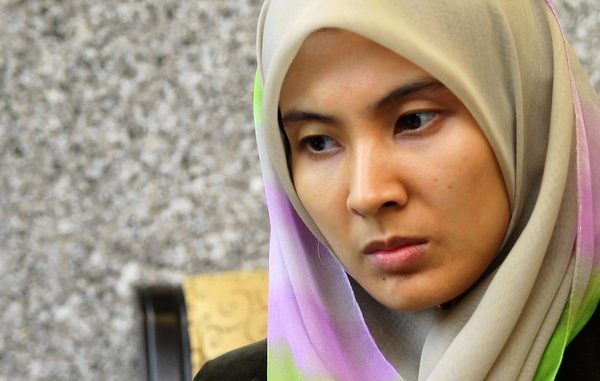 Nurul Izzah Anwar, Lembah Pantai member of Parliament, lashes out at the Election Commission (EC) for accusing her of tarnishing the commission's image. The Election Commission claimed that Nurul Izzah has filed a lawsuit to throw dirt at commission.

"We have tried our best to work with the EC," said Nurul Izzah.

Nurul Izzah showed the media a series of letters exchanged between her appointed legal firm Chooi & Company and the Election Commission (EC). She presented three letters dated March 4 sent by Chooi & Company, requesting the Commission to remove 4,773 dubious voters in her constituency from the electoral roll. In response, the EC secretary Datuk Kamaruddin Mohamed Baria wrote a letter stating that it is in the process of looking into the matter. Nurul Izzah has not heard from the Commission ever since.

According to EC chairperson Tan Sri Abdul Aziz Mohd Yusof, he has not received any letter from Nurul Izzah. He said the lawsuit has been filed with the sole purpose of defaming the Commission.

"His action destroys what little credibility the EC has left," said the PKR lawmaker.

Earlier, Klang MP Charles Santiago also challenged the integrity of the electoral roll in court. However, his application was dismissed because it is illegal to review the electoral roll under the amended Section 9A of the Election Act. Similarly, Senior Federal counsel Amarjeet Singh has told the media that the court holds no jurisdiction to question the electoral roll.

"The judge also ruled the chief registrar had replied to the applicant's (Nurul Izzah's) letter over dubious voters, stating that he is looking into the matter. So, there is no decision or omission by the chief registrar. As a result, the court ruled there is no cause of action for a judicial review," he said.