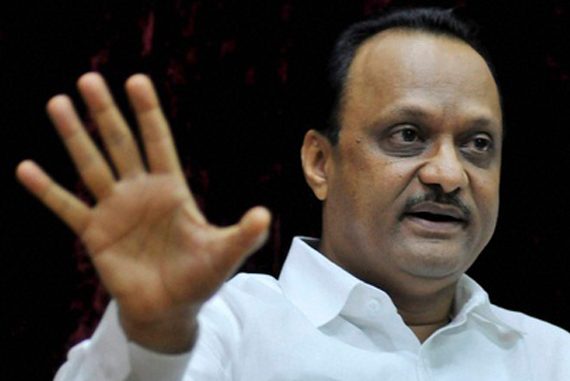 Maharashtra Deputy Chief Minister Ajit Pawar is been pushed to step down after making inappropriate remarks about the drought situation in Maharashtra. The main opposition parties including BJP and Shiv Sena have demanded his resignation and threatened to take the matter to Assembly.

"The Chief Minister has full authority to remove such a minister from his cabinet. We don't demand his resignation, we demand he should be expelled," Shiv Sena leader Sanjay Raut said.

BJP spokesperson Prakash Javadekar said, "Such a statement is highly condemnable and especially the way he has said it. Our party has demanded his resignation and we will pull this up in the Assembly."

Ajit Pawar, who is also the nephew of NCP chief Sharad Pawar, laughed at a farmer who has been on a prolonged hunger strike by making a highly condemnable remark.

"There is this person from Solapur, sitting on hunger strike for 55 days demanding water be released from the dam. But where are we going to get water from? Should we urinate? And when we don't have water to drink, it's hard to pass urine as well," he said.

The statement outraged the opposition parties who then demanded his resignation. With the increasing pressure, Ajit Pawar was forced to apologize for his tasteless comments.

"I humbly apologize to the people of Maharashtra for having hurt their sentiments. The state government is committed to providing every kind of relief for drought affected regions. There are some people who are looking to politicize the issue of drought," Ajit Pawar said.