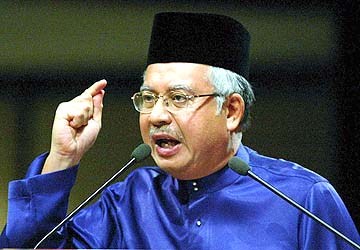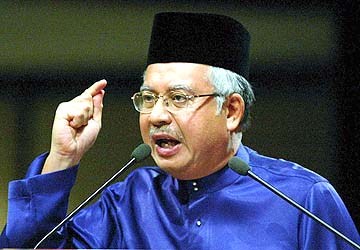 Political parties in Malaysia are gearing up their election campaigns after the prime minister dissolved parliament last week. The Malaysian Election Commission has announced that the general elections will be held on May 5.

Malaysian Prime Minister Mohd Najib Tun Razak tweeted: "Exciting news – the Electoral Commission has announced that #GE13 will be on May 5th. Candidates nominated April 20th. Jom bertindak."

The former prime minister left his office with full confidence of returning after the elections but with a stronger opposition this time. Since the Commission set the deadline for nominations for parliamentary and state elections for April 20, the candidates will barely have two weeks to campaign.

A senior fellow at Singapore's S. Rajaratnam School said it is crucial for Najib Razak's National Front coalition to regain the power after general elections in order to maintain stability in the government.

"Najib has to perform better than 2008; if the result is worse, there could be internal challenges against his rule," international studies expert Oh Ei Sun said.

According to Najib, the opposition lacks the know-how and the cohesiveness to run the country. However, leader of the opposition, Anwar Ibrahim, is determined to win more seats on May 5 by pledging to fight corruption and create greater transparency.

"For [the People's Alliance] it is the best possible chance to offer a viable alternative for democracy and a more responsible government. I think the chances of winning are very good," said Anwar.