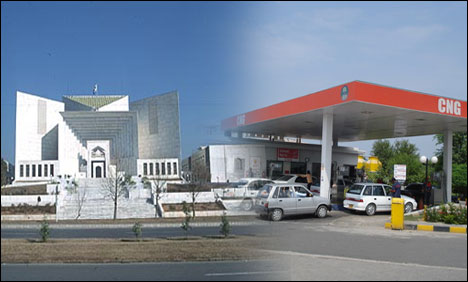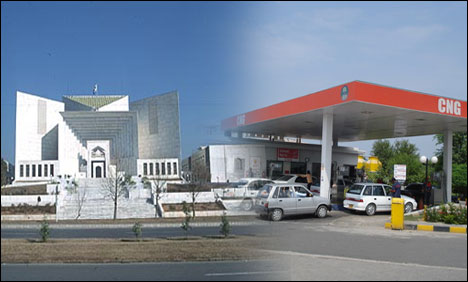 The Oil and Gas Regulatory Authority (OGRA) has been barred from issuing new licenses for setting up CNG stations. The apex court intervened while 200 applications were awaiting approval from the authority.

A three-member bench of the Supreme Court (SC) headed by Chief Justice Iftikhar Muhammad Chaudhry noticed that OGRA had violated the one-day relaxation on the moratorium for the issuance of new CNG licences on March 12, 2013. The apex court has now barred the authority from issuing any new licenses until further notice.

Syed Iftikhar Hussain Gillani, counsel for the OGRA, informed the court that the National Accountability Bureau (NAB) has studied the matter related to the issuance of CNG licences in former OGRA chairman Tauqeer Sadiq case. He also confirmed that OGRA has issued 64 licences, which had been granted provisional licences in the past. Gillani added that three high courts had given decisions that when anyone got provisional license, it would be his fundamental right to get operational license.

The bench also directed the authority and government to submit a set of criteria for setting up CNG stations. Petroleum Secretary Abid Saeed was directed to submit a comprehensive report on whether a standard procedure had been followed in importing CNG cylinders which awaited clearance by the Federal Board of Revenue and were still at the port.