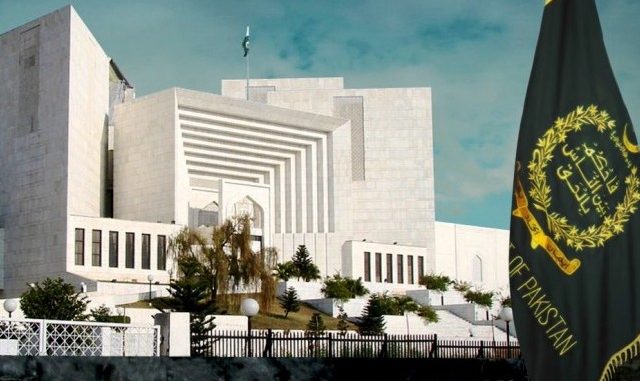 Three-member bench of Supreme Court headed by Chief Justice Iftikhar Muhammad Chaudhry disposed of two petitions from PTI Chief Imran Khan and Ch Nisar Iqbal to facilitate overseas Pakistanis to vote on May 11. The bench heard arguments from the Attorney General for Pakistan and Election Commission of Pakistan on Monday.

AG Irfan Qadir reportedly held a meeting with the chief election commissioner and all ECP members to discuss practical methods of allowing Pakistani Diasporas to cast their ballots in the general elections. Qadir informed the bench that the ECP unanimously agreed to accomplish the desired task.

"The ECP had also expressed its satisfaction with regard to the efforts made so far by various departments of the federal government in carrying out the necessary steps in extending cooperation to achieve the desired results in the shortest possible time thereby enabling the ECP to agree to the applicability of the aforesaid legislative proposals in the above terms," AG Qadir informed the court.

Qadir raised a similar concern for electorates residing in the country but outside their respective constituency or province. He said the electoral body must draft ways to facilitate these people.

"The ECP has appreciated the role of the Supreme Court of Pakistan, keeping in view the utmost concern, desire and expectation which the apex court has from the electoral body to enable the overseas Pakistanis to cast their votes outside their constituencies and the country. On this premise the voters residing within their country but residing outside their constituency or province deserve at least a similar treatment. Surely, all this possible depends on finances and time frame," the AG further submitted.