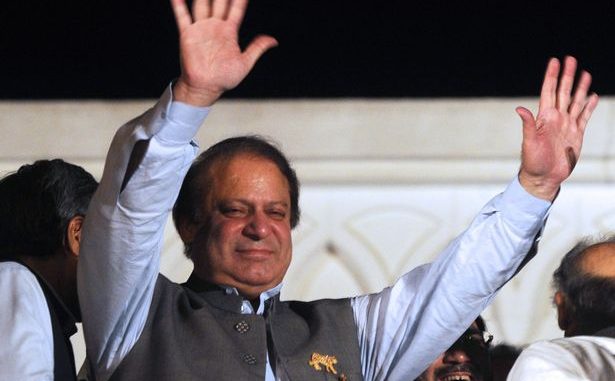 The dawn of a new democratic government in Pakistan lights hope for the inhabitants of disputed Kashmir. Although Kashmir issue has been deliberately left untouched by key political parties during their election campaigns, the victory of PML-N is seen as an indication of a bright era for Kashmir.
The ancestors of PML-N Chief and the newly empowered Prime Minister Mian Nawaz Sharif belonged to Kashmir while few key party leaders including Ishaq Dar and Khawaja Asif also have their roots in the disputed territory. PM Sharif often shares stories about how his family migrated to Amritsar from South Kashmir's Anantnag district in the beginning of the last century.
"My father would always tell me that we are from Anantnag. We had migrated to Amritsar from there for business. And my mother's family came from Pulwama," Sharif said in a brief interview before May 11 polls. "I always wish I could go there. We have no idea whether we have any relative left there any longer," he added.
PML-N and Mian Nawaz Sharif in particular have a long history of maintaining healthy relations with Pakistan's notorious neighboring country, India. This could also be a major driving force for Kashmiris who are hoping to witness peace and tranquility in the region.
The younger political brother of PML-N chief, Mian Shahbaz Sharif is also known for keeping a brotherly relationship with the governing bodies of Indian Punjab. The overall impact of this new government is that the issues related to Kashmir will at least be moved in a positive direction.