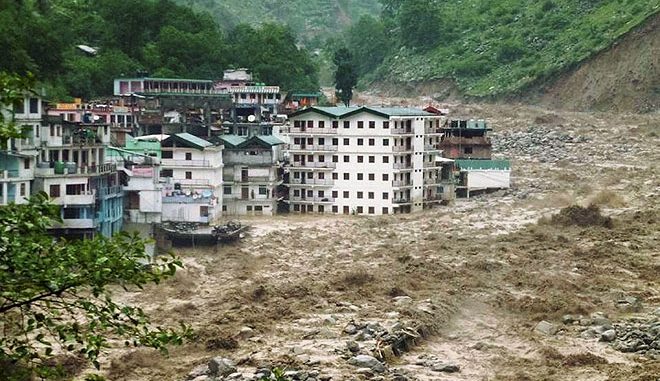 Bad weather condition in Uttarakhand has gravely hampered rescue operations in the flood affected areas. Sources have claimed that two more landslides between Rudaprayag and Guptkashi slowed down the rescue operations on Monday.

The worsening weather conditions have also forced to remain air operations suspended for over 24 hours. The next 12 hours are been reported critical. Meteorologists predict heavy rains and land sliding in the next 48 hours while at least 9,000 tourists and pilgrims remain trapped in the flood-ravaged mountains.

"Rain on Tuesday are our main worry… if we get three to four hours of window tomorrow, we can do well," Air Marshal SB Deo, director general (air operations), said on Sunday.

"Moderate to rather heavy rain and thundershowers are likely at many places with heavy rainfall at isolated places, especially in the foothills of Uttarakhand," said Anand Sharma, director, meteorological department.

On Sunday, the rescue teams escorted another 12,000 people, increasing the number of rescued people to over 80,000. On the other hand, the number of missing persons and deceased remains undetermined.

"About 5,000 people are yet to be evacuated from Badrinath and not even a single chopper has so far been able to take off from Sahasradhara helipad here to rescue stranded pilgrims at the shrine and affected pockets adjacent to it. I am myself sitting in an aircraft since morning waiting for the weather to clear up so that we could start our operations," said Retd Wing Commander Capt RS Brar.