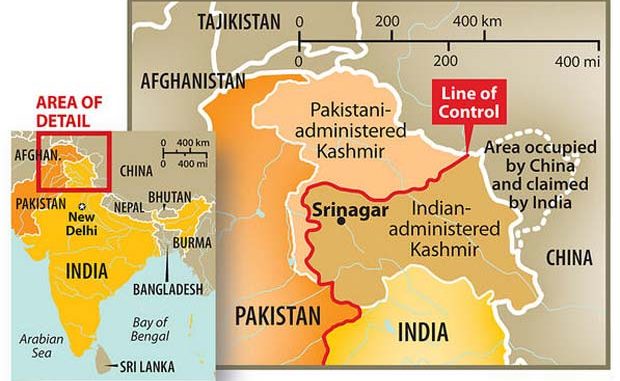 This article was last updated on April 16, 2022

Recent distress on the Line of Control (LoC) between Pakistan and India has caused the uproar in both countries. Indian parliament remained paralyzed on Wednesday as political parties protested against the killings of several Indian soldiers in Kashmir.
"After five more soldiers have been killed, the Prime Minister should answer how it can be 'business as usual' with them," BJP leader Ravi Shankar Prasad said.
Indian government recently claimed that five soldiers were brutally killed on the border with Pakistan in the disputed region of Kashmir. The widespread protests have become a reason of concern after Defence Minister A.K. Antony confirmed the parliament that a group of people allegedly dressed in Pakistan Army uniforms ambushed Indian soldiers and shot them dead in the Himalayan region.
"Pakistan is exploiting the divide inside our Parliament… whether they (attackers) were the Pakistan Army or terrorists in uniform, the responsibility for the attack is Pakistan's," External Affairs Minister Salman Khurshid said.
The Defence Ministry has issued statements directly accusing Pakistan Army for the incident while Pakistan has officially denied all the allegations. Indian officials claim that the operation was conducted by Pakistan's Border Action Team.
"The defence ministry held Pakistani army fully responsible for the incident. But the defence minister gave a clean sheet to the Pakistan army and completely absolved them. The government must admit that the Pakistan army is responsible for this incident," Sushma Swaraj, senior BJP member said.
You can publish this article on your website as long as you provide a link back to this page.