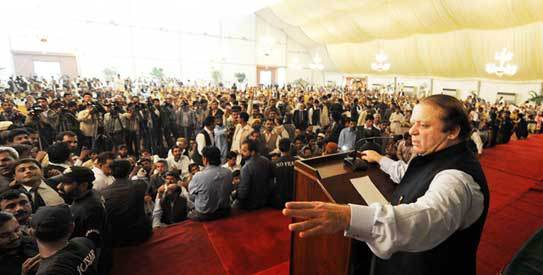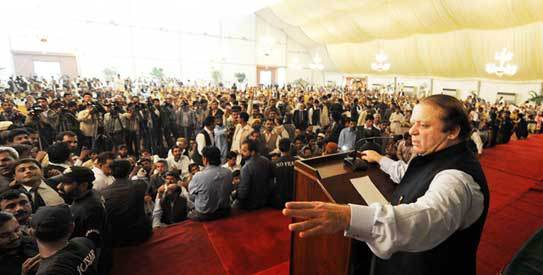 The Election Commission of Pakistan announced the much-awaited results of August 22 by-elections on Friday. As predicted by pre-election reports, the ruling party of Prime Minister Nawaz Sharif took the lead by bagging 18 out of 39 national and provincial seats.

PML-N was followed by the previously derailed Awami National Party (ANP) and Pakistan Peoples Party (PPP). Ironically, the key rival of PML-N who claimed to clean sweep the May 11 general election seemed extremely feeble in the by-elections. Imran Khan's Pakistan Tehreek-e-Insaaf (PTI) failed to win a considerable number of seats and stood way behind PML-M, ANP and PPP.

According to the official result, PML-N's candidate won Faisalabad's NA-83 seat against PTI's candidate by securing 47,107 votes. PML-N's candidate also won the by-poll in Hafizabad's NA-103 constituency against PTI's candidate by securing 78,113 votes.

On the other hand, PPP's Shazia Mubashar won against Muhammad Manshu Sindhu of PTI in Lahore's NA-129 constituency by securing 44, 894 votes. PPP's Shamasunnisa won the NA-237 seat in Thatta by securing 84,819 votes against Syed Riaz Shah of PML-N.

However, PTI's Aqibullah saved his party by winning the NA-13 seat in Swabi against Jamiat Ulema-e-Islam Fazl (JUI-F)'s candidate Maulana Atta-ul-Haq with 43,333 votes. The PTI also retained its NA seat from the federal capital (NA-48). PTI's Asad Umar defeated PML-N's Ashraf Gujjar with 48,073 votes and retained the seat that was previously won by Makhdoom Javed Hashmi.