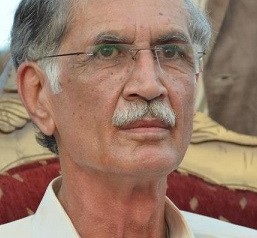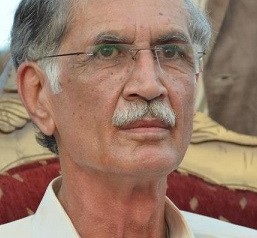 CM Khyber Pakhtunkhwa Pervez Khattak laid down the key successes of his government after winning the May 11 election on Sunday. Khattak took pride in declaring that his party has been very successful in implementing the initial plans in one of the richest and most challenging provinces of Pakistan.

The Chief Minister claimed that Pakistan Tehreek-i-Insaaf (PTI) has lived up to its promises by bringing the much needed change in the province during the first 90-day period of its government.

"Ninety days are not a long period to cleanse and reform the entire system, but coalition government is on the right track and the 90-day benchmark set by PTI to bring about changes in the system is becoming visible… Not a single corruption case or scandal has been unearthed against my cabinet colleagues including advisors during the first three months of the government, which is a real change," he claimed.

Khattak announced the establishment of special intelligence units at the district level. He also reiterated the launch of an online FIR system across Khyber Pakhtunkhwa and claimed that up to 14 FIRs have already been registered via this channel. Another project of installing CCTV system in police stations is also in the pipeline.

Answering a question about the Dera Ismail Khan jailbreak, CM Khattak said he will comment on the inquiry report after scrutinizing it in detail.

"Let me clarify that nobody would be exonerated if the committee fixes responsibility against any person… Certainly I would have called army and paramilitary forces for the security of the jail to thwart the militants' attempt if intelligence report was brought to my knowledge," he said.