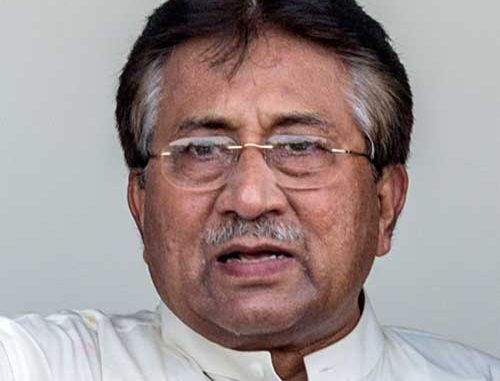 A special court that has been formed to try Pakistan's former military dictator, Pervez Musharraf, 70, for treason resumed the case's hearing today with heated arguments between Musharraf's defence team and the prosecution. The Chief prosecutor Akram Sheikh, alleged that Musharraf's defence lawyers tried to attack him after having a verbal altercation with him.

Musharraf has not attended any of the hearings till now. The special court was formed by the government last year to try Musharraf on charges of high treason for imposing emergency. He was admitted to a military hospital in Rawalpindi after he developed heart problems on 2nd January. Justice Faisal Arab informed that the altercation would be decided after a review of CCTV footage and instructed Dr Ranjha to present his arguments in todays hearing. Meanwhile, Musharraf was granted exemption from appearance today at an anti-terrorism court that which is hearing the case of judges exemption ordered by Musharraf in his reign.The public prosecutor, Mr. Nadeem Tabish, attorney for Musharraf, Ilyas Siddiqui, and two of the former president's guarantors appeared before ATC special court judge Atiqur Rehman for the hearing.

Ilyas Siddiqui submitted Musharraf's medical report and also informed the court that his client is still recovering. He further requested the court to grant the Musharraf an exemption from appearing for the hearing of the case. The special court trying Musharraf has summoned him to appear on February 18 warning a non-bailable arrest warrant would be issued if he failed to appear before the court.