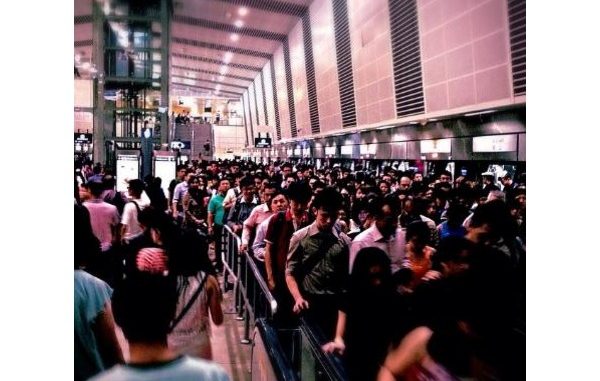 The train service on the North-South Line towards the Marina Bay station was disrupted this Monday morning, at approximately 7.45 am. This disruption delayed the peak hour travel for thousands of workers during the first working day of the week.

In a Facebook post, the train operator SMRT said this was because of the track circuit failure on the south-bound track between Jurong East and Kranji MRT stations. SMRT also added the fact that the fault caused the train platforms on the Yishun, Sembawang and Khatib stations to be highly crowded. In a post at about 7.30am, SMRT said its engineers were deployed to investigate and rectify the fault at the station. SMRT also explained that a track circuit is part of the rail signal system that sends information between the operations control centre and the track network regarding train related information such as the train location.

The trains had to travel at slower speed between Kranji and Yew Tee MRT stations due to safety reasons. In its update at 8.30am, the SMRT said that the free bus services for Admiralty, Sembawang, Yishun and Khatib MRT stations were activated at about 8.30am. At 8.32am, the faulty track circuit had been repaired and normal train services had been resumed. The free bus services between Admiralty and Ang Mo Kio stations ceased at about 9.30am, an hour after the trains were resumed.