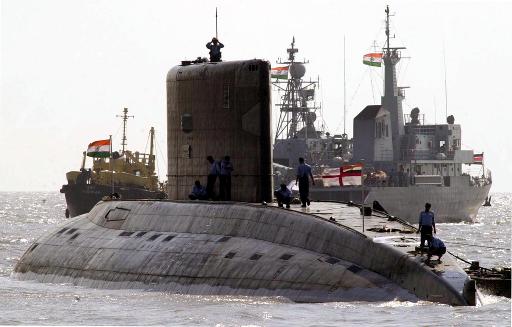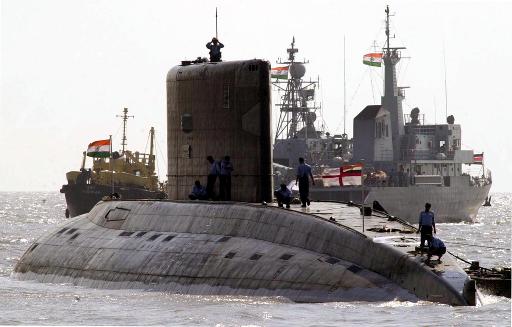 Indian Navy Chief Admiral DK Joshi resigned this Wednesday after hours of the recent submarine INS Sindhuratna accident. The Defence Ministry has accepted his resignation. The Navy faced yet another mishap after the Russian made submarine filled with smoke today and caused serious illness to seven sailors whereas two officers are still missing.

These seven sailors had to be air lifted to the hospital as they had inhaled a large amount of smoke. The Defence Minister AK Antony had briefed President of Armed Forces, Pranab Mukherjee and Prime Minister Manmohan Singh today's accident. 'Taking moral responsibility for the accidents and incidents which have taken place during the past few months, the Chief of Naval Staff Admiral D K Joshi today resigned from the post of Navy Chief,' Defence Ministry said. 'The Government has accepted the resignation of Admiral Joshi with immediate effect,' it said. This mishap took place about 50 km off the Mumbai coast while the submarine was on a routine training exercise. 'The deputy electrical officer (a lieutenant commander) and the watch keeping officer (a lieutenant) are missing. Compartments get sealed automatically when the fire-fighting system kicks in,' revealed a source.

The Vice Admiral Robin Dhowan will take over the job as an acting Naval Chief till the regular Naval Chief is appointed. The former Navy Chief Admiral, 59-year-old Joshi had another 15 months left before his service ended officially. He was a specialist in the anti-submarine warfare and had taken over the post as the Navy Chief on the 31st August, 2012.