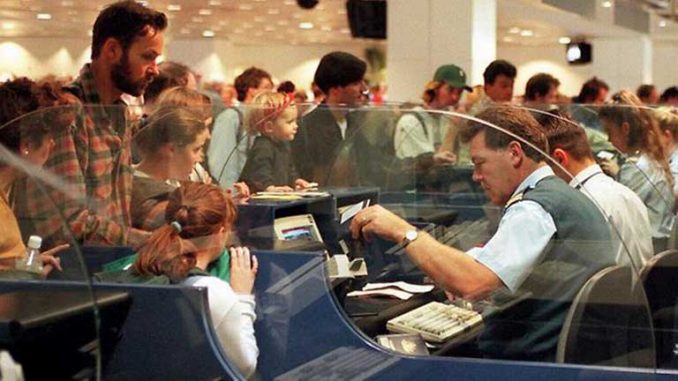 Singaporeans visiting Australia can now simply get a speedier entry into the country instead of waiting in lines in front of the immigration counters. This is possible after Canberra extended the use of its high-tech SmartGate facilities to the travellers from Singapore. Australia's Minister for Trade and Investment Andrew Robb said this Wednesday: "Customs and Border Protection is launching a trial to allow Singaporean e-passport holders aged 16 years and over to use SmartGate self-processing facilities in Australia's eight major airports. The extensions to Singaporean travellers will make them the first Asian nation to use this state-of-the-art technology."

The SmartGate is a self-service processing technique only for eligible travellers. It is currently available to Australian, New Zealand as well as United Kingdom citizens on a permanent basis whereas to the United States and the Swiss electronic passport holders under trial arrangements. The key benefit of this technique is its speed. Rather than having to queue in front of a Customs and Border Protection Officer, the SmartGate travellers can now self-process through passport control.

"By 2018, over 80 per cent of all travellers into and out of Australia will hold an e-passport," said Assistant Minister for Immigration and Border Protection Michaelia Cash. "As more travellers use SmartGate, Customs and Border Protection officers can focus their attention on people who pose a risk to the border, while legitimate, law-abiding travellers can pass through with ease." The Customs and Border Protection also plans to extend this trial to other nationalities in the next 12 months, with more priority given to the countries with regular visitors to Australia.